X-IO plumps up ISE Station rack to tempt biz barons
Quadruples rackery for cloud, large data centres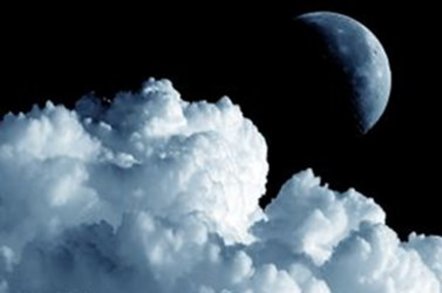 X-IO, the sealed SSD/disk drive enclosure supplier, has quadrupled the rack number in its ISE Station product line with an XL model offering 1PB capacity and a million-plus IOPS.
X-IO is targeting large data centres and cloud service providers with this big data-eating 4-rack beast. The ISE Station XL comes in four racks compared to the original ISE Station's single rack with its 288TB capacity using ISE enclosures sporting disk drives but no flash drives.
The XL model provides, X-IO says, more than a million IOPS. Although X-IO has near enough quadrupled the capacity, performance has only doubled, as the original ISE Station, with shipping starting in December, delivers 600,000 IOPS using the mixed flash/disk Hyper ISE enclosures instead of the all-disk ISE ones.
The original ISE Station was no performance slouch. X-IO said "the all HDD ISE Station X enabled the industry's fastest Windows Server 2012 performance over SMB 3.0, reaching up to 16 GB/sec with 125,000+ IOPs."
The 4-racker ISE Station XL "consumes only 34.56 square feet (3.21 square meters) of floor space and 28 kilowatts of energy, while producing a heat load of only 95,536 BTUs and offering the lowest power and cooling requirements in the industry."
The single rack ISE Station consumes 7kW and produces 23,880 BTU/hour.
The XL job has built-in support for virtualisation engines from Citrix, VMware and Microsoft and, as usual, X-IO offers a five-year warranty and is available now. It says the XL is expandable from 1PB but doesn't say how. Presumably you add ISE Stations to it as expanding in 1PB 4-rack lumps would entail large upgrade steps.
X-IO CTO Steve Sicola said: "Since storage is the single most significant component of the cost of deployment in large-scale data centre environments and cloud services, we are tuning the ISE Station product line to focus on reducing that cost-of-deployment significantly—at minimum, by a third—while guaranteeing capacity and performance-at-scale."
X-IO announced go-faster Hyper ISE 7-series boxes in September last year, offering up to 300,000 maximum IOPS compared to the standard Hyper ISE's 200,000. Ten Hyper ISEs equals an ISE Station with 600,000 IOPS. Ten Hyper ISE 7s ought to equal a similar increment over a single Hyper ISE 7, meaning 3X 300,000 or 900,000 IOPS and 4 racks of them should provide 2.7 million IOPS assuming linear scaling of performance.
As ISE Station XL provides more than a million IOPS we'll assume it uses Hyper ISE enclosures and not Hyper ISE 7s. This thought set us off thinking that a really big honking ISE Station XL built using Hyper ISE 7s might just be on X-IO's roadmap.
An original ISE Station cost $1.1m for an all-disk config and up to $1.45m for a mixed SDD-HDD system. A 1.08PB pre-configured ISE Station XL costs $4.25, (£2.95m) including the five-year warranty. ®