Holy classic car auction, Batman! They sold THE Batmobile!
Man called Rick Champagne coughs up $4m for original motor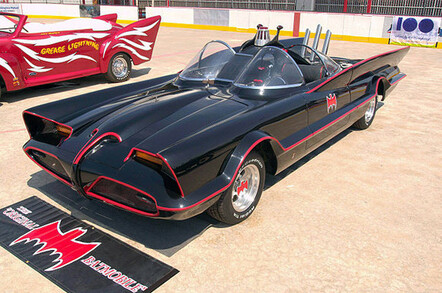 The original Batmobile has been snapped up at auction for $4.2m (£2.6m, €3.2m) by a fan of the 1960s television series.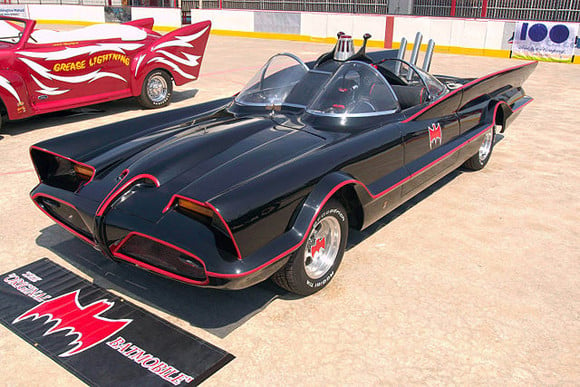 The 1955 Lincoln Futura concept car was bought for just $1 in 1965 by customiser George Barris. He then spent $15,000 over 15 days turning it into the iconic vehicle for the Caped Crusader, played by Adam West in the ABC series that ran from 1966 to 1968. Barris held onto the car until he sold it at an outdoor auction on Saturday.
Auctioneers Barrett-Jackson said the tent was "brimming with excitement" for the Batmobile lot, which went to Arizona man Rick Champagne.
"I really liked Batman growing up and I came here with the intention of buying the car," Champagne told Reuters after he bought the motor. "Sure enough, I was able to buy it. That was a dream come true."
The Lincoln Futura was designed by Ford Motor Company and built in Italy as a concept car. The clear plastic canopy top and the huge tailfins were already on it before Barris added such crimefighting gadgets as the back parachutes, car phone and of course the smoke-maker for daring getaways. ®
Sponsored: Practical tips for Office 365 tenant-to-tenant migration