VIA bakes a fruitier Rock cake to rival the Brit Raspberry Pi
Updated ARM-powered micro also brought to book
Computer electronics biz VIA has updated its Raspberry Pi rival APC - a micro-motherboard its maker calls a "bicycle for your mind" - which it brought to market last May.
The new board sports a new processor, more flash memory, better video output and, VIA said, more expansion options.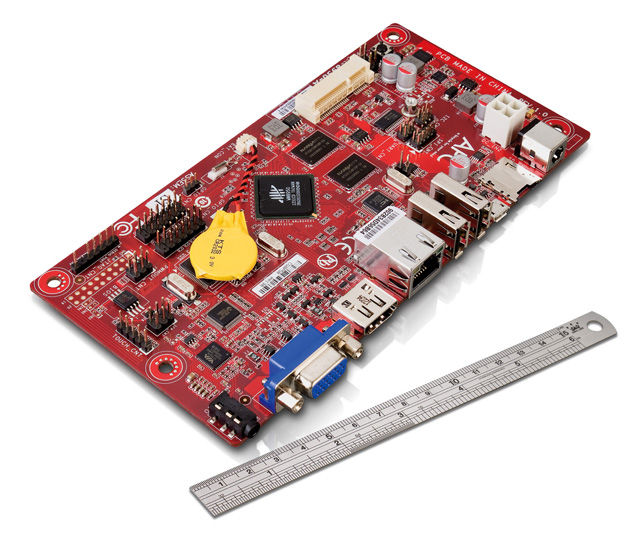 Rock'n'ruler: The new VIA APC computer
The APC is based on VIA's own WonderMedia chip, an ARM Cortex-A9 system-on-chip running at 800MHz for which the company supplies a tuned version of the Android 4.0 operating system. The board has 512MB of DDR3 memory and 4GB of flash storage which can be expanded using MicroSD cards or drives hooked up to the unit's two USB 2.0 ports.
There's HDMI output for screens - at 1080p resolution - and 100Mb Ethernet for network connectivity. VIA said the board has a 20-pin ARM-JTAG header, plus general-purpose IO, SPI and I2C bus pins for hooking the APC up to whatever DIY hardware your mental pedalling has dreamed up.
The new APC will come in two forms: Rock is a $79 (£49) board with an additional VGA port while Paper is the same board minus VGA but supplied with a book-like cardboard case. Paper costs $99 (£62).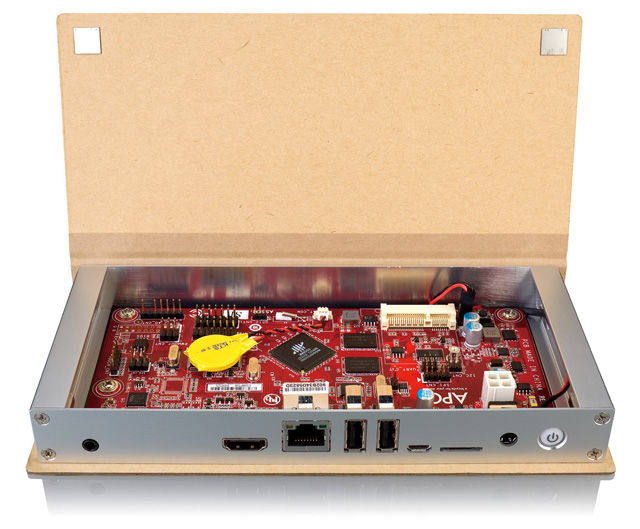 Paper backed
VIA says you can have Rock now if you order through its APC website, which also hosts all the documentation, bootloader and kernel source code. You can order Paper too, but it's not shipping until March.
Meanwhile, we'll wait for Scissors. ®
Sponsored: How to Process, Wrangle, Analyze and Visualize your Data with Three Complementary Tools