Top Brit Penguins spurn London Stock Exchange for NYSE
Silicon Valley HQ to wag 50 per cent Blighty-based dog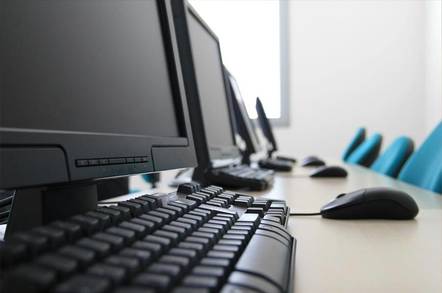 Blighty-based open sourcer Alfresco is going public on the New York stock markets under a new chief executive.
The content management software vendor has named former SuccessFactors CEO Doug Dennerline its new chief with the goal of stewarding the company through a successful IPO and growth in the US, former CEO John Powell said.
Dennerline sold California-based SuccessFactors to enterprise resource planning giant SAP, Europe's largest software company, in 2012 for $3.4bn. He was also a former executive vice president in charge of North American sales for Salesforce.com.
In a statement naming the new CEO, Powell said Dennerline's experience and success would help Alfresco though the IP phase of growth. Powell keeps his board seat.
"Our goal is not only to grow it further, but to go in the United States on the stock exchange. I firmly believe that this represents the best way forward for Alfresco - both for the company and for its employees, customers and investors," Powell said in a German press release translated into English.
Alfresco already had an HQ in Atlanta, Georgia, but Dennerline will run things from the northern tip of Silicon Valley, in San Francisco, California.
New York is home to NASDAQ and the New York Stock Exchange, which saw Facebook, LinkedIn and Zynga among others list in the last two years. Google was the biggest tech IPO, listing on the NASDAQ at $85 a share. UK listed companies, meanwhile, do also list in the US - ARM Holdings is also on NASDAQ.
John Newton, chief technology officer and co-founder, told The Wall St Journal the London markets didn't match New York for a tech-company listing. Newton is reported to said:
"I have known people who have done listings on the London Stock Exchange and on AIM. AIM does not have the liquidity, nor does it have the base of investors. Even if you are a European asset manager, you still tend to invest in technology as a sector in the US.

"London Stock Exchange [listing] was too complicated and too vast for a tech offering. There are some great investment-banking people here in Europe, but the premier league is in the US."
Newton reportedly said there's no plan to scale back the UK operation, which is home to 150 of Alfresco's 300 employees, but he did predict growth in the US.
Alfresco's CMS suite is used to store, access, and share documents and content in Adobe, Apple, Microsoft, Google apps and services and served to the PC, browser and to mobile. The company's CMS is available as a community and enterprise edition under commercial and a LGPL license, with Alfresco charging for support, services and maintenance. It's won market share against as a low-cost alternative to expensive, proprietorial CMS products from Vignette and IBM.
Founded in 2005 the company has claimed growth for 24 quarters in a row with customers including the NHS, KLM, Fox, Office Depot and NASA. ®