EMC polishes up entry-level VMAX for biz types
Enhanced VMAX 10K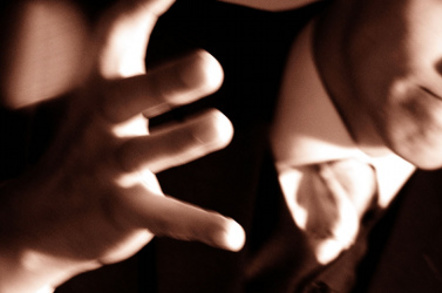 EMC has revved up its entry-level VMAX 10K system with faster processors, a new Enginuity version and the addition of Federated Storage Tiering and cold data compression, among other goodies.
The VMAX 10K sits above the VMAXe, the low-end VMAX, and forms the first rung on the mainstream enterprise array VMAX ladder which has three levels of array: 10K, 0K and 40K. EMC distinguishes enterprise arrays from general mid-range arrays by lumping those with more than two controllers in the enterprise group.
The original 10K could have up to eight controllers, the 20K has 16 of them and the 40K has 32 - so everything is nicely scaled. The old 10K's controllers were 2.4Gz Westmere Xeons with eight cores per engine - 64 cores in all. The revved-up 10K uses 2.8GHz Westmeres with 12 cores, meaning up to 96 cores, a substantial lift in processing power, and has up to twice the processing power of the old one.
EMC claims Oracle OLTP in VMware environments can run up to 90 per cent faster.
New, higher-density 2.5-inch disk drives are supported with a maximum of 1,560 drives but the original 1.5PB capacity limit remains. This drive support is added to the 20K and 40K as well. There can be a mix of 2.5-inch drives and 3.5-inch drives.
Features imported down range from the 20K and 40K include:
Data at Rest Encryption integrated with the RSA Key Manager. This has no measurable performance impact.
Federated Tiered Storage (FTS) so the 10K can front-end third party arrays and have data shuttled between them. There can be four tiers and a consolidated array could be faster than the 10K if necessary.
Cold data compression - with coldness defined by a settable policy, such as 60 days of no access, giving an up to 2:1 capacity saving for that data.
There is a new version of the VMAX Enginuity OS which adds Host IO limits - meaning a server application accessing VMAX can be given a maximum number of IOPS or bandwidth above which it cannot go - a data access quality of service measure.
VMAX also gets simplified management from Unisphere with better VMware integration. Unisphere supports VFCache, Windows 2012 and has the ability to manage all major VMAX features.
EMC says VMAX arrays support 3TB drives as well. It also supports third-party racking. What EMC is hoping is that the bright and shiny new VMAX 10K will compete better with HDS's HUS VM, HP's bolstered StorServ range, and IBMs XIV and entry-level DS8000 products. This 10K brings down the cost of VMAX federated tiering, doubles performance, compresses old data and encrypts data at rest - it's all good stuff and makes life for EMC's VMAX competitors that little bit harder. ®