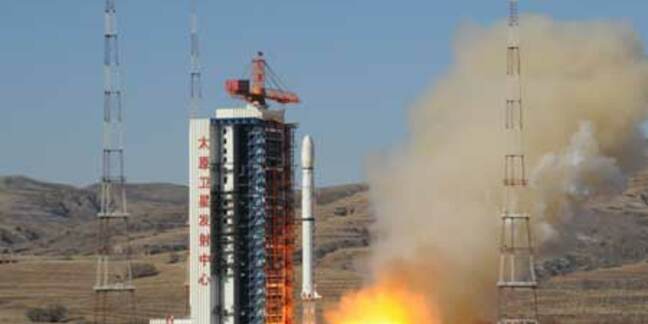 The Chinese government has mandated the use of its new satellite navigation system Beidou (BDS) in several classes of vehicle across nine provinces, as the sat nav war between it and the United States' GPS heats up.
The Ministry of Transport made the decree on Tuesday – covering Jiangsu, Anhui, Hebei, Shaanxi, Shandong, Hunan and Guizhou provinces, along with Ningxia Hui Autonomous Region and Tianjin Municipality.
The order comes after last year's 100,000+ vehicle trial of Beidu across the nine regions. Now, all passenger buses and vehicles used for transporting "dangerous articles" must install BDS when it's time to renew their on-board sat nav, while heavy-duty trucks and trailers need to be retrofitted with the same.
The Ministry wants to have 80 per cent of such vehicles fitted with Beidou before March 2013 and all new vehicles in these categories to leave the factory with on-board Beidou terminals.
Passenger cars will escape the Beidou ruling for now, although those in rural areas will be encouraged to support the Chinese system.
China's plan has always been to reduce its dependence on the USA's GPS system as it could conceivably be switched off during a time of conflict to give the States a strategic advantage.
Beidou's current 16 satellites only provide a useful service for users in Asia Pacific, although the PRC wants to build it into a truly global system by 2020.
It's investing around 40 billion yuan ($US6.4 billion) over the next 10 years with the aim of taking 70 per cent of the domestic market by 2020, and mandates such as this one from the Ministry will certainly help.
Gartner research vice president Geoff Johnson told The Reg that Beidou support is also already being engineered into most new mobile devices, but alongside GPS, the Russian GLONASS and other global navigation satellite systems (GNSS).
"Even Apple has GLONASS, Beidou etc. as the GNSS in its iPhone," he said. "But the reality is that all national GNSS will be used collectively in location apps because they all help with location refining."
While Chinese government plans to force Beidou on its users will benefit local device manufacturers, app developers, service providers and other interested industry players in the near term, therefore, the long-term scenario appears to be one where multiple GNSS co-exist, to the ultimate benefit of the user.
For more info and an enterprise IT context, Gartner's 2012 Strategic Road Map for Satellite Navigation is worth a read.
A key finding is as follows:
From 2012, enterprises will choose multi-standard chipsets in their new smartphones, consumer and industrial global navigation satellite systems (GNSS) devices and appliances, because it will be such an easy and inexpensive choice. ®
Sponsored: Webcast: Ransomware has gone nuclear