Cisco sued by East Carolina University
Apparently tomorrow starts in Greenville, not San Jose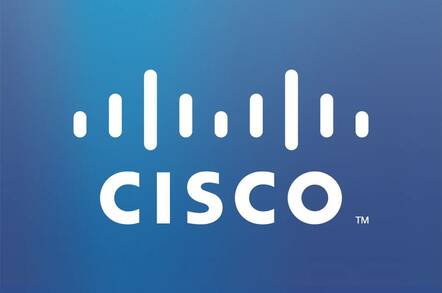 East Carolina University (ECU), which is based in the rural town of Greenville on the hatchet face of North Carolina, is probably the last organization you would expect to pick a legal fight with networking giant and server wannabe Cisco Systems. But late last week ECU, whose football team is pretty good and goes by the name the Pirates, accused Cisco of stealing the school's marketing slogan for a new marketing campaign.
The issue is where tomorrow starts.
A month ago at its financial analyst day, Cisco started a new marketing campaign, which a Reuters report says will see the company invest $US100m in the slogan ""Tomorrow starts here." You can find the web presence for this marketing campaign here.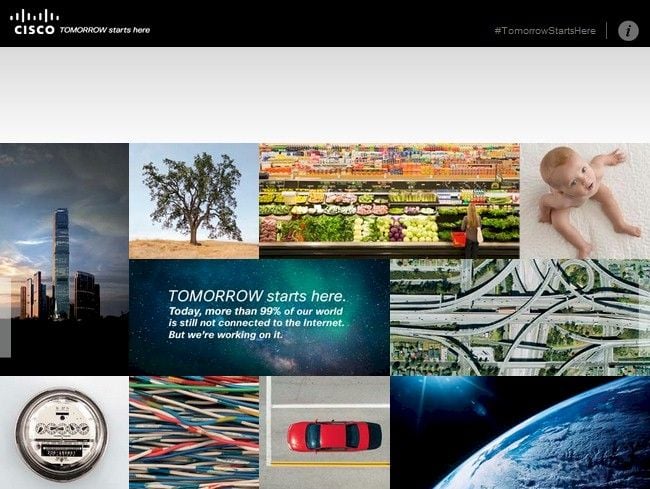 Cisco says tomorrow starts here
We're sure Reg readers will rush out and buy more bit buckets as a result. But ECU's reaction is rather less positive, as it has been using the same slogan for more than a decade, as the image below shows.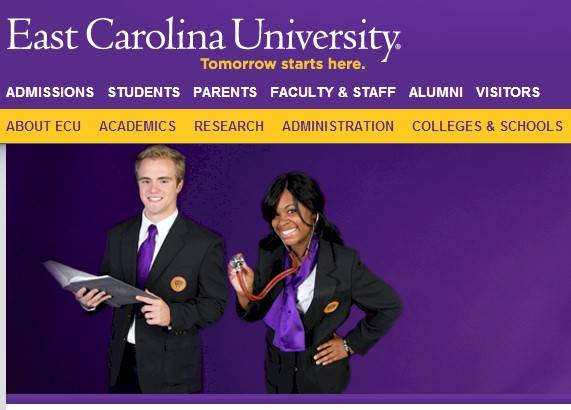 Tomorrow also starts at East Carolina University
In a statement relating to the lawsuit, East Carolina said that it is seeking injunctive relief and damages for unauthorized use of the trademark.
"ECU has used the mark 'Tomorrow Starts Here' for over a decade, including in national advertisements and publications such as Forbes and Wired," said university chancellor Steve Ballard. "We feel it is essential to take action to protect that defining trademark of our identity and vision." The university, which is 105 years old and which is the second-largest university in the state of North Carolina, argues in its complaint that the brand that the university uses has overlapping areas with Cisco, and hence will cause confusion. East Carolina says that its College of Technology and Computer Science has created products and intellectual property "that are actively being commercialized" and that it is a leader in distance education technology that is heavily promoted with the brand. It is unlikely that the university is manufacturing switches, routers, servers, and collaboration software.
It is not clear as El Reg goes to press if Cisco had applied for a trademark on the use of the phrase, but what is clear is that Cisco doesn't think there is any confusion and therefore East Carolina's lawsuit is without merit.
"Cisco takes intellectual property rights very seriously, and we are confident that our new campaign does not create any confusion in the marketplace," a spokesperson for Cisco says.
It is a bit of a stretch to see how people might confuse the networking giant with a satellite campus of the University of North Carolina system. But that is precisely what East Carolina is arguing in its lawsuit, which was filed in federal court.
A commenter on the website of the local TV station in Greenville pegged it perfectly: "Personally, I think the International Date Line should sue both Cisco and ECU for using a slogan that is applicable only to the IDL. . . where tomorrow really DOES start!"
East Carolina and Cisco should settle this matter quickly. Perhaps it needs a new computer lab with shiny new Cisco switches and servers. The school certainly seems to need some money, like many universities and colleges these days. Willard said in an open letter in April 2011 that the university had lost $102m in state funding in the prior four years and was estimating at the time that North Carolina would cut its base budget by $30m to $50m in the following fiscal year. ®
Sponsored: Detecting cyber attacks as a small to medium business