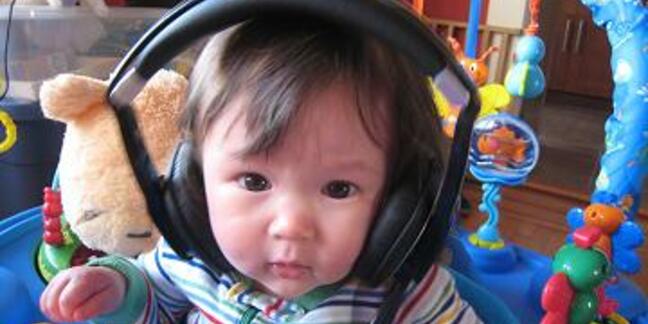 An alliance of CIOs at some of the biggest companies and organisations operating in Britain has issued a call to action, saying that it's time the government stops listening to technology firms on IT issues and starts paying attention to the people that actually use the technology.
A new report from the Education and Skills commission of The Corporate IT Forum comes out today, and in it the commissioners (think IT chiefs at outfits like McDonalds, the Land Registry, Channel 4, Tesco etc) have harsh words for the usual suspects - the state of ICT teaching in schools and universities, for instance. The report states:
There is an immediate and pressing skills problem that is unlikely to be resolved for some years without emergency interim actions ...

IT user companies have a need for employees who are digitally literate as well as an increasing need for employees with advanced ICT skills to manage new business applications. The delivery of high-level skills relies on long-term strategies - a high level of unemployment does not guarantee that the demand for the specialist skills can be easily satisfied.

Basic digital literacy is critical to all employers. Research by other bodies indicates reasonable levels of satisfaction with school performance in this area although this was not ratified by Commissioners' own experiences.
Perhaps more controversially, the assembled IT honchos also criticise the way the government is setting about trying to fix things, suggesting that in fact technology companies themselves are a large part of the problem:
Government interest in ICT is confined to the value of technology as a business sector rather than recognising the key role it plays in success across every industry. This is in part evidenced by the Government's near-exclusive focus on engagement with the IT vendor community in relation to ICT consultation events and development of the new curriculum. We believe that the voices of the IT-dependent employer community and those of the teaching profession are every bit as vital.
The assembled IT bosses say that the skills shortage can't be fixed by simply training up more young people: the report notes that numbers of Computer Science graduates have been falling, but even so some 17 per cent were unable to find work in 2011. In the CIOs' view this shows that the real shortage is of experienced "mid level" types as opposed to newbies. That said, they don't make any suggestions as to how this can be sorted out, though they do have a lot of ideas for reforming IT education in schools and universities.
Here are a few of those ideas:
There should be an unbundling of IT into three subject areas: Digital Literacy, Information Technology and Computer Science.

Digital Literacy and Information Technology are essential subjects and should be taught to all children ... Computer Science should be taught to children hoping to study the discipline long-term.

The standard should be such that all universities recognise a GCSE or A level in Information Technology as being on a par with other science subjects.
And there are other problems besides the low status of the subject and the general IT ignorance among teachers:
Important aspects of Computer Science and Information Technology teaching and learning are being compromised by the need to maintain a secure network – in the same way that health and safety myths are holding back practical science.
The report adds that there should be greater efforts to ensure that schools have properly trained IT teachers who actually know relevant stuff, perhaps to be achieved by industrial placements. There's also a need to sort things out in the universities:
Few Higher Education departments appear to hold Computing A-level in high esteem ... Computer Science courses suffer from a high first-year attrition rate – possibly as a result of students arriving without a clear understanding of what Computer Science is ... Some universities do not accept Computing or IT at A level as fulfilling entry requirements for a degree in Computing – for example [the UK's] York University.
However the report does suggest that even once somebody has managed to graduate in Computer Science they may struggle to find work in IT because "there are either no jobs or the positions are outsourced/given to overseas graduates ... Businesses have made matters worse through outsourcing ICT jobs, particularly to Asia." This might, of course, be a reason why the much-desired experienced mid-level bods are not to be found: the jobs which would let them acquire experience have been outsourced.
This does rather suggest that the British IT skills problem is not entirely down to the schools, the universities or even an overly tight focus on advice from technology vendors. ®
Sponsored: How to simplify data protection on Amazon Web Services