Raise a beer: Titans of tech fill out 'Worst CEOs' list
Hoodied honcho Zuck gets shout-out, Zinga man comes third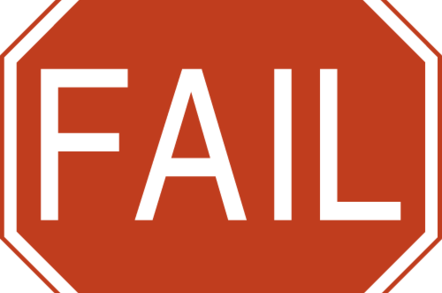 Tech bosses were rapped for drinking beer during conference calls, wearing hoodies in the boardroom and losing huge amounts of money in a round-up of 2012's worst CEOs.
The list was compiled by Professor Sydney Finkelstein of the Tuck School of Business at US Ivy League school Dartmouth College.
Speaking to Bloomberg TV, Prof Finkelstein discussed his five worst CEOs of 2012, which put Mark Pincus of Zynga at three, former CEO of Best Buy Brian Dunn at number one and gave a (dis)honourable mentions to Andrew Mason of Groupon and Mark Zuckerberg of Facebook.
Are tech CEOs more arrogant than CEOs in the rest of corporate America? The sudden rise of start-ups created problems, the MBA and leadership prof told Bloomberg TV:
There are a lot of CEOs that think they're pretty good. [...] But the transition from an entrepreneurial, fast-growing company to a company that's got to be in the game and competing on a daily basis, that means delegating to a lot of people, that's a tough thing to do.
Finkelstein said he draws on simple performance indicators to compile the list - tumbling stock prices, cash droughts, revenue falls - and then exercises his own opinion as to how much the CEO has contributed to a company's troubles.
Pincus, for example, is on the hitlist for presiding over a year of heavy stock falls (down 70 per cent from 2012's high), losing several key employees - COO John Schappert and games designer Alan Patmore - and for Zynga's continued reliance on Facebook. Pincus also made the PR mistake of selling a shedload of shares in his own company, which may have indicated a lack of confidence in his own management. Zynga's buyout of OMGPOP, the creators of Draw Something, for $200m has also proved to be a weak decision, Finkelstein said, with Zynga admitting a significant write-down on the investment only months later.
Best Buy's former chief, Brian Dunn, made number 1, though he left in April, so Finkelstein only had four short months of Dunn's five-year reign at the gadget-sellers upon which to judge his 2012 performance. Nevertheless. Dunn bagged the number one worst CEO title. Finkelstein told Bloomberg that it was his failure to deal with online competition from Amazon combined with the decision to "sell up" - in this economy - rather than lower prices on products that had given him the top spot. Dunn resigned in April of 2012 after allegations that he had had an "inappropriate" relationship with a 29-year-old employee.
"That's not why he's on the list, though," Finkelstein told Bloomberg. "Declining stock price, cratering same-store sales, loss of market share to more nimble competitors, and an addiction to share buybacks that cost the company $6.4 billion with little to show for it — that's why he's on the list."
Zuck's 'hoodie mentality' was 'disrespectful to investors'
Facebook's Mark Zuckerberg got a dishonourable mention for his "hoodie mentality" and decision to keep playing the badboy hacker, faced with new Wall Street responsibilities. Finkelstein elaborated:
There is nothing wrong with the 'hacker view' of being in love with your engineers and the creators of the technology, but when it comes to running a multibillion-dollar company, you have to behave a certain way.
The hoodie was disrespectful to investors, the professor said.
As for Andrew Mason of Groupon, his continued failure to make the huge company profitable merits him the second dishonourable mention. "I wonder why it's still going," said Finkelstein. Mason's habit of drinking beer on conference calls didn't help either, said the professor. ®