Lucky Luczo: Seagate sales will beat expectations
Shifts more drives than it thought it would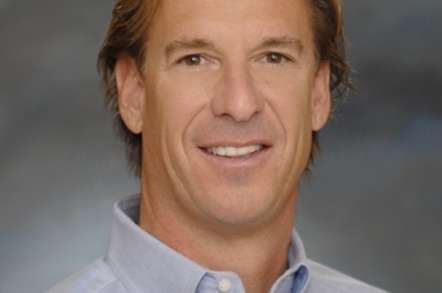 Seagate is expected to shift $3.5bn worth of kit in its second fiscal 2013 quarter ending 31 Dec, 2012, but says it has exceeded that number, providing a revenues figure of at least $3.6bn.
This is $132m less than the previous quarter but $400m more than the year-ago quarter. It looks like the Thai flood sales boost has played out and been replaced by a less bleak final three months of 2012 than feared. CEO Steve Luczo must be pleased after shares rose 9 per cent on the news.
Seagate says it sold approximately 58 million drives in the quarter, 400,000 more than in the previous quarter, and it maintained a market share of around 40 per cent, suggesting WD has also maintained its leading HDD market share of around 45 per cent.
CES: Easy access
At CES Seagate is showing a 3.5-inch form factor hybrid drive prototype - one with a flash buffer acting as a cache to boost performance when accessing hot data, such as application load ties. It's also showing a hybrid 2.5-inch drive with a disk spinning at 5,400rpm delivering faster data access than a non-hybrid 7,200rpm 2.5-inch disk drive. The implication here is that 7,200rpm laptop drives could be replaced by 5,400rpm hybrid drives that draw less power.
Stifel Nicolaus analyst Aaron Rakers said Toshiba was showing a hybrid drive at CES, a 9.5mm z-height unit with an 8GB NAND cache. He also said a Toshiba presentation showed its Hybrid HDDs offering "Application Start Time performance at what looks to be roughly ~18 seconds versus a SSD start time at 15 seconds."
Rakers mentioned that: "Smart Storage Systems (formerly SMART Modular) highlighted an expectation that, by 2015, we would see enterprise-class SSDs supporting capacity of up to 6.4TB/drive vs. [2.5-inch] HDDs at 1.2TB/drive; versus 1.6TB and 900GB today, respectively."
The full Seagate second quarter results will come out on 28 January after the market closes. ®