Review: HTC 8X Windows Phone 8 handset
Taking on Nokia at the Microsoft smartphone stall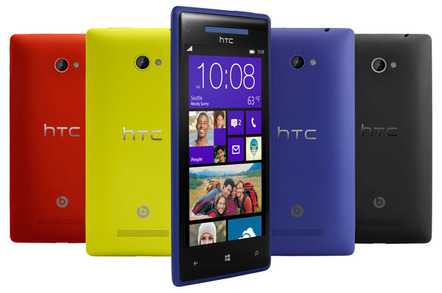 It's hard not to feel a little sorry for HTC. Eighteen months ago it was the darling of smartphone manufacturers having reinvented itself from a maker of unbranded handsets for the likes of O2 to an outfit boasting some of the best Android smartphones around.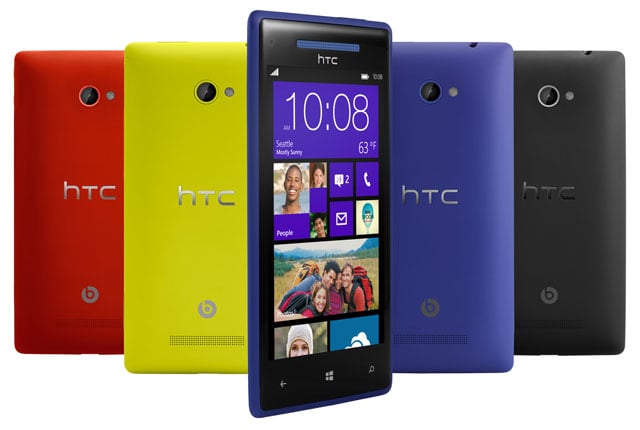 Platform alteration: HTC's 8X Windows Phone 8
But Samsung's massive advantage in marketing spend, and Nokia's cosy if potentially fatal embrace of Microsoft, has seen HTC's Android and Windows Phone market shares tumble. The 8X is HTC's attempt to ensure that its new Windows phones don't end up in the shadow of Nokia's Lumia and Samsung's Ativ WinPho 8 devices. No small task that.
As soon as you whip the 8X out of its box, you discover a couple of immediate advantages over Nokia's offerings. To start with, the 8X is nowhere near as massive as the gargantuan Lumia 920. It's also a good bit lighter than the similarly sized Lumia 820. But while the latter is lumbered with a 480 x 800 screen, the 4.3in LCD panel in the 8X notches up a 720 x 1280 resolution.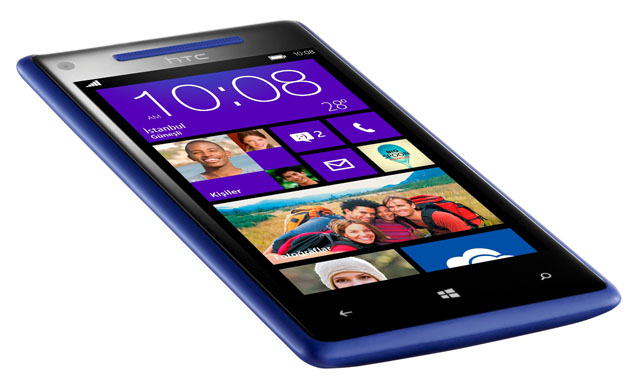 Kitted out with a 4.3in HD display, the 8X is smaller and lighter than Nokia's Lumia 920 flagship
That gives it an Acer CloudMobile-matching pixel density of 342dpi and correspondingly high levels of clarity. By going for sharpness rather than acreage – the Lumia 920 and Activ S both have similar resolutions, but larger, 4.5in and 4.8in screens, respectively, meaning lower pixel-per-inch values – HTC is perhaps being rather canny.
That being said, despite its smaller screen, the 8X is still on the large side. The Motorola Razr i also has a 4.3in screen but is nearly 10mm shorter, 5mm narrower and 2mm thinner. What is it about Windows Phone 8 and size? What do vendors feel they have to prove? At least the 8X has a sleek and rounded profile, making it comfortable to hold and easy to pocket.
Crispness aside the 8X's screen is bright and colourful and viewing angles are broad. The only downside is that the black model shows three differing shades of black on the front – the body, the bezel and the screen – so I'd suggest buying one of the other colours on offer.
Physically, the 8X is very solid thanks to a polycarbonate unibody uninterrupted by holes for a battery or a Micro SD card slot. If your battery degrades or you need more than 16GB of storage, hard cheese.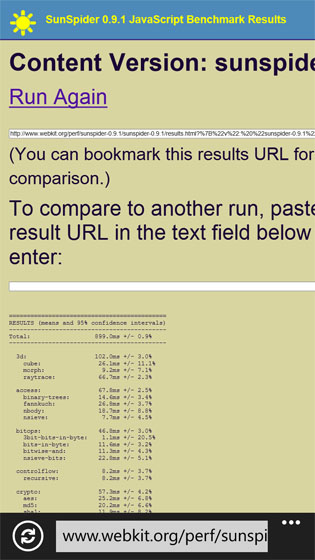 AnTutu and Sunspider scores
Inside the 8X you will find a 1.5GHz dual-core Qualcomm Krait-class Snapdragon S4 processor - just like the latest Lumias - with 1GB of RAM. That may sound a bit average compared to the quad-core chips inside some new Android phones but it still feels, and indeed is, a fast, fluid and powerful device. To quantify that statement, the AnTuTu benchmark app threw up an average score close to 12,000 which puts the 8X on a par with all but the most powerful Android handsets. Run Sunspider in the web browser and the results come in at below 900, which is also very good.
Sponsored: What next after Netezza?