Chill out, biz barons... your new IT system might not look like the old one
Being over-prescriptive will cost you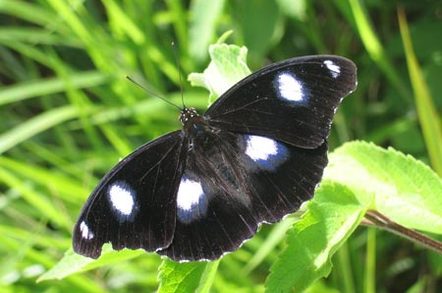 Organisations that wish to update their IT systems and transform their business need to be careful not to be overly prescriptive with suppliers and overlook other important considerations, an expert in resolving IT disputes has said.
Ian Birdsey of Pinsent Masons, the law firm behind Out-Law.com, said that organisations often "fall into the trap" of trying to replicate existing processes and work methods, which may be outdated and inefficient, when planning and introducing a new IT system. He said organisations that are overly prescriptive with their demands of suppliers may risk not attaining the desired outcomes that they seek from updating IT systems.
"On a lot of levels it does not make sense to replicate old methods and processes with a new system," Birdsey said. "IT customers should challenge existing processes to determine whether they are best for them, otherwise the benefit of changing IT systems can often be diluted or lost altogether. Smart organisations use transformational IT projects to introduce more efficient and effective business process change."
Birdsey was commenting after officials in West Virginia in the US revealed that they had set aside $12.4m in contingency funds for delivering changes to a state government IT contract, bringing the total cost of the project to an expected $110m - $50m above what was originally anticipated in 2008, according to a report by the Charleston Daily Mail.
The state set 12,310 specific requirements for deliverers of the contract but realised, after awarding the contract to a single supplier, that some of the work it specified did not need done, the report said.
Birdsey said the West Virginia IT contract case illustrated the need for IT customers to balance being prescriptive with focusing on what they want to achieve through new systems.
"This seems to be a classic example where the requirements set for a supplier were overly prescriptive, probably to the detriment of focusing on the desired outcomes, improving the business processes and the changes needed to achieve that, and making sure there is sufficient engagement of everyone in the business to achieve that change," Birdsey said. "There has to be a recognition that it is very difficult to capture and prescribe all requirements at the beginning of such a project.
"Delivering on a transformational IT project requires a partnership approach between both customers and suppliers. It requires flexibility, a clear division of responsibility and a high degree of trust and confidence in each other's abilities. Where suppliers and customers have very different understandings of what customers expect, it is often indicative of a failed relationship where the two parties were not sufficiently aligned on what the desired outcomes were and on the process of change needed," the expert said.
Birdsey said it was important for management to understand their organisations' requirements and how new IT systems can help deliver them. He said that customers should embrace change where it delivers more efficient practices and better ways of working.
"IT suppliers and consultants are often asked to make recommendations, based on their own strategic and technical expertise, on the solutions the organisations could adopt to improve," he said.
Birdsey said it was important that all staff, from board through to the IT project team and support staff, are supportive of a transformational IT project. Only then can organisations hope to implement a plan successfully and attain the efficiencies and change to business processes that they seek, he added.
"Businesses should ensure that staff are properly trained in how to use new systems and that the benefits of doing so are clearly explained to them," Birdsey said. "This will help with staff 'buy in'.
"There is sometimes a disconnect between management and different levels of workers over the benefits of change, so businesses could also consider charging designating individuals within the business to champion new systems," he said.

Copyright © 2012, Out-Law.com
Out-Law.com is part of international law firm Pinsent Masons.