Ten... tech stocking stuffers
Last minute shopping ideas to treat your geek
Disgo 9104 9.7in Android tablet

There are plenty of 10in Android tablets out there, but few of them have the screen 4 x 3 aspect ratio of the Disgo 9104 and its 1024 x 768 resolution. With a passing glance, it's easy to mistake for an iPad, especially having silver metal back too. Admittedly, it's a bit on the chunky side, as the display is somewhat pronounced from the metal housing. The screen is bright, rather than dazzling and finger prints need a bit more than a lazy wipe to shift after a session.
The 1.2GHz Boxchip ARM 8 chip delivers a somewhat lacklustre AnTuTu score of 3122, yet the Disgo 9104 runs Android 4.0.3 Ice Cream Sandwich quite fluidly. It's no doubt helped by having 1GB DDR3 RAM on-board along with 16GB of storage that can be increased to 48GB with a micro SD card. Indeed, it works pretty well as a media player and notched up around 5hrs with repeated movie playback and it even has a mini HDMI output. Sadly, there's no Bluetooth and it doesn't officially support the Google Play Store.
Instead, Disgo bundles a bunch of apps for free, including OfficeSuite Pro and relies on the Slide Me marketplace for app downloads. However, there is a neat, easy-to-follow hack, if you know where to look and you're not fazed by the, ahem, limited support: "If you follow the instructions you will be done in 5 minutes, if you don't and can't do it I don't care." I had the Play Store up in no time and the tablet was transformed. Disgo has said official support for the Play Store is coming, but if you can't wait and fancy a cheap 10in tablet, it'll do nicely for most things.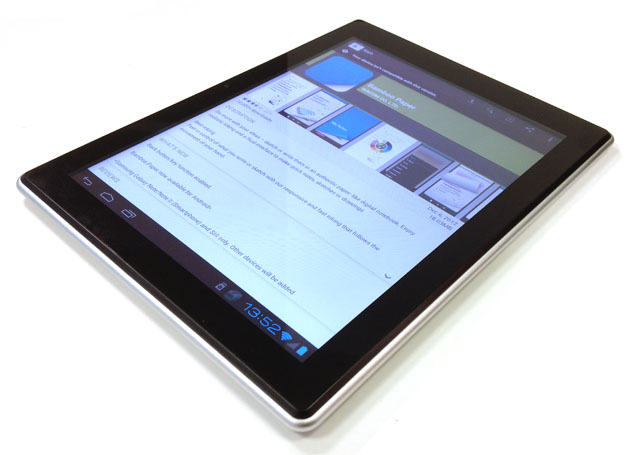 Price
£180
More info
Disgo
D-Link DHP-1565 802.11n router and Powerline combo

If you talked the folks into getting a connected TV last Christmas and they've complained all year about the streaming quality, then getting them kitted out with Powerline gear is one way to ensure tidings of comfort and joy this Yuletide. D-Link's 802.11n wireless router offers only 2.4GHz connections, but that will suffice for most people, and it's the 500Mb/s full duplex Powerline features that are the selling point here. That said, don't forget that you'll need to buy additional Powerline adapters to dot around the house, as the DHP-1565 is just the main router, there's no ADSL modem either.
The Powerline functions are enabled straight out of the device's mains power cable and it is compatible with 200Mbps HomePlug AV gear and has four Gigabit Ethernet ports if you need them. Expanding its functionality further is the USB "SharePort" that can used to connect up peripherals such as external storage for access over the network. It's a neat combination of networking options that can be picked up for well under £100 if you shop around.