TomTom for Android with hands-free kit review
A step in the right direction?
Cradle snatching
The cradle's back panel has built-in call answer/decline buttons. These can used even if your phone is not in the cradle, while the dock's volume controls consist of an easily accessible rocker on the left hand side. There is volume on the dock as aplenty. If you need to turn it up to the maximum you are either driving with the roof down or need a hearing test.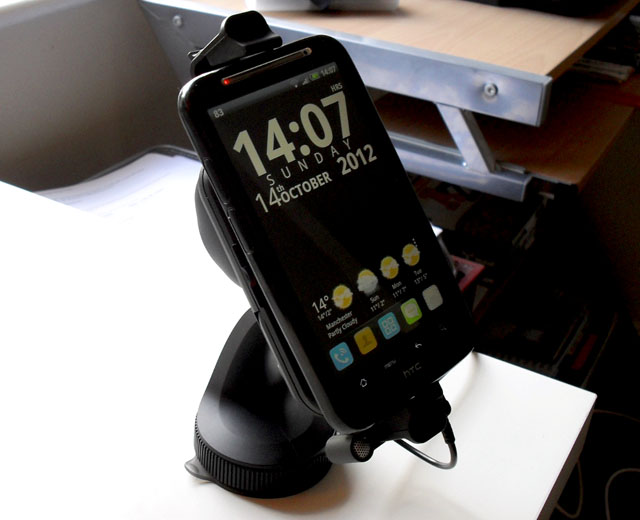 The dock has uses beyond the car
My only concern is the extendable bracket arm which has a push-to-release ratchet on it. I managed to shear the locking lip off by being a ham-fisted twit who doesn't read instructions, but this part of the unit could still do with being more robust. Connecting phone to dock using Bluetooth was simplicity itself and every time the two linked a "phone connected/disconnected" message was broadcast to let me know all was well. Incidentally, the dock has no battery, so unplug it and it's off.
So much for the hardware, now to the soft. First though I'll deal with the elephant in the room. Until a promised update arrives at the end of the year, the app will only work on devices with a screen resolution of 800 (or 854) x 480. In my tests it wouldn't instal at all on higher resolution devices, so you don't even get a small screen version to use. There's no way to be polite about this: TomTom has dropped a huge clanger by releasing an app that won't run on either a Samsung Galaxy S3 or a Google Nexus 7 or any of the other latest generation 1280 x 720 Android phones.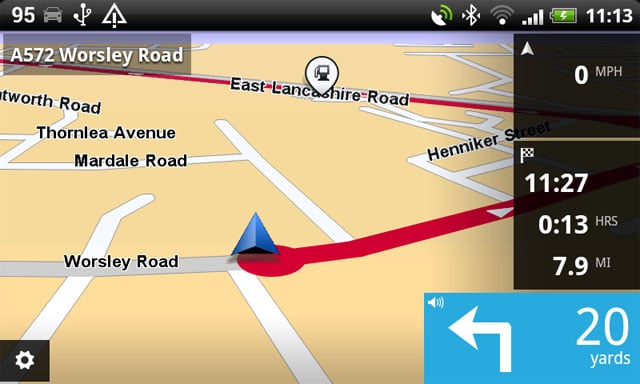 Looks the part in landscape view
It's not cheap either. The UK maps package will set you back £31 but this is an 'introductory price' so presumably it will go up at some point. That's £11 more than CoPilot Live Premium – also on offer at the time of writing and works a treat on the Nexus 7 – and a whole £31 more than Google Navigation which of course comes free with your phone.
I can't help but think that TomTom could have been rather more aggressive on the pricing front – how about £80 for the screen mount and the app together?

Sponsored: Minds Mastering Machines - Call for papers now open