Motörheadphönes Motörizer rock 'phones review
Meet the beat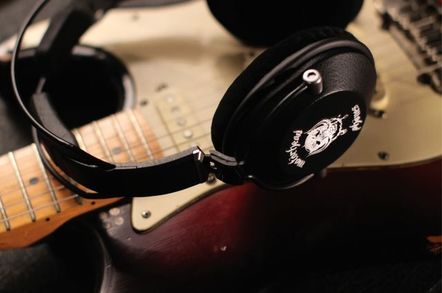 One retailer's Motörheadphönes Motörizer page caught my attention today. "Warning!" it shrieked, "The packaging and product includes explicit language. Not suitable for children under the age of 18."
Quite apart from the fact that whoever wrote those words has clearly not set foot in a British secondary school for a fair few years if he or she thinks the rude words on the box would shock any youngster about to get his mitts on these cans, but are there any kids out there likely to want an over-the-ear pair of 'phones from Motörhead?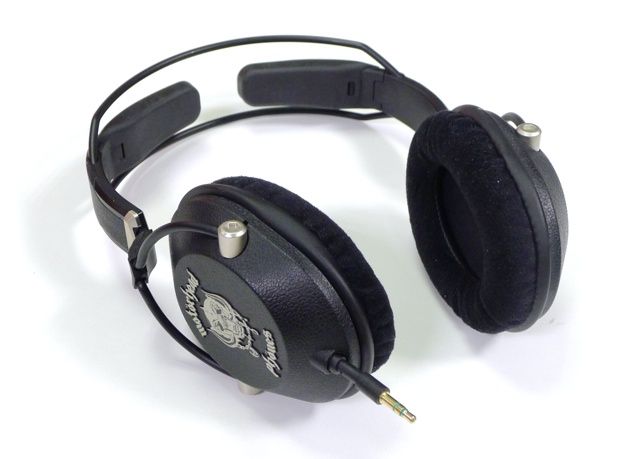 Are you ready, as they say, to rawk?
Hell, Lemmy's lot weren't even cool in the early 80s when I started listening to the New Wave of British Heavy Metal, even though Ace of Spades remains one of the best-known tracks of the period, not least thanks to its performance in The Young Ones.
"Motörhead? That's a dads band, innit?"
The band's members aren't exactly young whippersnappers, of course, if they ever were, and there's something reassuringly old rocker about these rather fine cans. Not only do they tick the 'excellent sound quality' and the 'tuned for rock not rap' boxes, but – and this is important to us old fellas – they're rather good value for money too.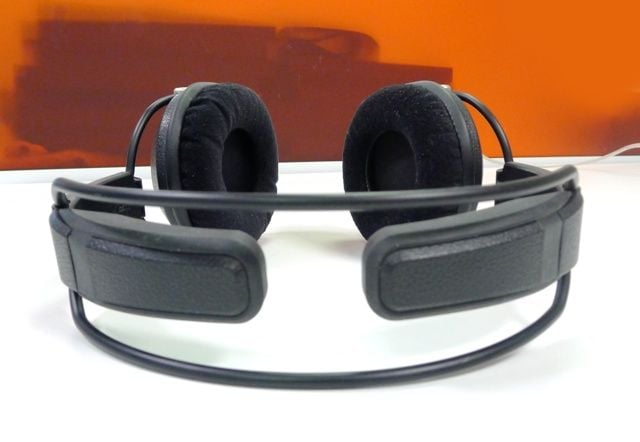 Metal band
Consider: the £130 RRP gets you not only the aforementioned 'phones, but two removable cloth-wrapped, straight leads, one 1m for phone use, the other 2.5m in order to reach from sofa to hi-fi; a clip-on quarter-inch jack adaptor; the inevitable warpig-branded carry bag; and a separate inline microphone and remote control combo built into a second metre-length cable.
There's even a wee clip bundled to keep the 'phones 3.5mm jack attached – not a socket, you'll note – to whichever cable you've got them hooked up to. All the cables have L-shaped jack mounts.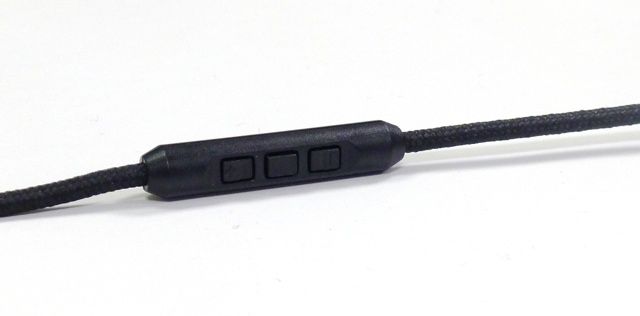 'Controlizer', the bundled - but removable - remote/mic dongle
Other old git oriented enhancements include a pair of very comfortable velvet ear cushions that are much more pleasant to wear, especially after long listening sessions, than leather or leatherette ones. They seem to provide a little more noise-isolation too, but these are not noise-cancelling cans.
Each side sports a 40mm driver. The cups are large and fit entirely over my ears. They're mounted on mid-point pivots connected to two curved that rods that form the headband. Beyond rotating the cups – which can turn through almost 180°, handy, claims the manufacturer, for DJs – there's no way to adjust the band, but rubber-spring loaded pads point down to reach your skull whatever its size and ensure the Motörizers don't slide down.

Sponsored: Beyond the Data Frontier