Troubled OCZ brings forth consumer SSDs with Vector
Barefoot and pregnant with possibility?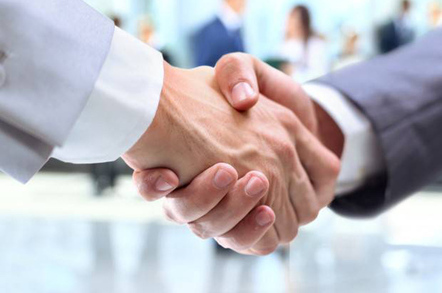 SSD supplier OCZ, hard hit by an erring CEO and now under new management, has launched its first consumer SSD using in-house controller technology, the Vector.
OCZ's roller coaster ride story from start-up glory to sick ward candidate can be found here. New CEO Ralph Schmitt announced the product but it was mostly developed under the previous CEO's reign, using acquired technology bought with Indilinx in March 2011.
What we have is a 7mm thick 2.5-inch format SSD that ships with a 3.5-inch adapter. It comes in 128GB, 256Gb and 512GB capacity points and has a 6Gbit/s SATA interface. The performance numbers are respectable: 100,000 random read IOPS, 550MB/sec sequential read bandwidth and 530MB/sec for sequential writing. These numbers apply to compressed or uncompressed data. The thing has a 5-year warranty that it will do 20GB of host writes a day.
It uses the Indilinx Barefoot 3 controller with MLC NAND, and CEO Ralph Schmitt said in a canned quote:
"These are the first SSD products delivered by the new OCZ and [they] leverage cutting-edge controller technology to deliver a groundbreaking level of sustained performance and reliability for customers seeking a superior SSD for their high performance computing applications."
OCZ won't have to pay any license per component fees to use this technology as it would if it were using, for example, LSI Sandforce controllers.
OCZ's existing 2.5-inch consumer SSDs are the Agility, Onyx and Vertex product lines. The Vertex 4 uses MLC NAND, with a capacity range from 64GB to 512GB, and has the same 6Gbit/s SATA interface. It does up to 95,000 random read IOPS with incompressible data, 560MB/sec sequential reads and 510MB/sec sequential writes. That uses an Indilinx controller and also has a 5-year warranty. Vector looks to replace Vertex 4 with not much raw performance improvement.
The Agility 4 is another MLC, 6Gbit/s SATA job and there is a SAS version too. It does 48,000 random read IOPS, 85,000 random write ones, and 400MB/sec sequential reads and writes. Vector outclasses it.
Onyx 3 is a 120GB-240GB MLC SSD using an earlier Barefoot 2 controller from Indilinx and positioned as a low cost, value product. It is well outclassed by Vector doing a maximum of 23,000 random read IOPS, 235MB/sec sequential reads and 230MB/sec sequential writes.
OCZ will probably introduce Barefoot 3 controllers into other products in its range, using SAS and look forward to improve its gross margin on products using it. If it performs as promised and is reliable then OCZ can look to glean a better product reputation, an area which has been weak in the past. ®
Sponsored: Practical tips for Office 365 tenant-to-tenant migration