BitYota uncloaks, fires off SaaS torpedoes at data warehouse stalwarts
Blasted from behind by AWS Redshift superdreadnaught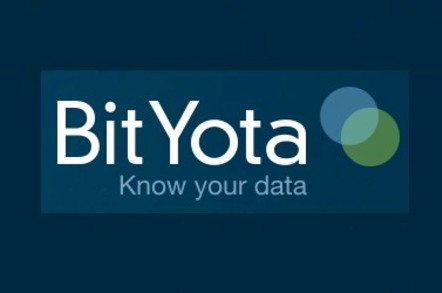 Re:Invent Anything that you are running in your data center, someone is trying to rework as a service running out there on the cloud, and BitYota wants you to let go of your data warehousing and uses its eponymous data warehousing service instead.
Considering the cost and grief that these machines bring companies, it just might succeed, but the odds are that as with other SaaS offerings, smaller companies that don't have sophisticated data warehouses but who do want to crunch big data – and on a budget – will likely take BitYota out for a spin first.
BitYota is uncloaking itself at the re:Invent customer and partner conference being hosted by Amazon Web Services in Las Vegas this week, and part of the reason it is coming out of stealth mode there is because the BitYota service will initially be running atop the EC2 compute and S3 and EBS storage infrastructure services created by Amazon's cloudy subsidiary.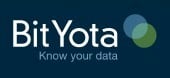 The company was founded in September 2011, and is moving as fast as it can to try to raise money and capitalize on the opportunity that SaaS-style data warehousing represents, says co-founder Dev Patel, who is the company's CEO.
BitYota is moving fast for another reason: To try to get ahead of Amazon's own AWS Redshift data warehousing service, which was launched during the opening keynote, likely much to the chagrin of BitYota's employees and investors.
If you wanted to do so, you could get a parallel database and run it out there on the EC2 cloud yourself and create a cloudy data warehouse. But BitYota reckons that the database options out there are either too expensive or not particularly well suited to run on cloudy infrastructure.
And so the company created its own shared-nothing, massively parallel relational database, as crazy as that might sound here in 2012 with a number of good open source alternatives out there.
Patel was CEO of a company called Whereonearth, which created geotargetting software during the dot-com boom and which was bought by Yahoo! in 2005.
Patel is joined by co-founders Soren Riise, who is chief of cloud services and who actually has the distinction of being a rocket scientist for the European Space Agency who has subsequently built real-time systems for BT and Tibco and also created the geotargetting system at Whereonearth and worked on Hadoop systems at Yahoo!
Harmeek Bedi, another co-founder, was a lead database architect at Oracle and Informix for many years and is the company's CTO. Poulomi Damany is vice president of products and also a co-founder at BitYota, and she did disaster recovery extensions to Veritas file systems at Symantec and then ran the engineering teams at Yahoo! who created ad targeting and recommendation systems.
"This team has a lot of experience building this kind of technology," brags Patel. BitYota has 15 employees, who are mostly coding or supporting the data warehousing service, but after a little less than a year in development and four months of beta testing, the company is ramping up its sales department and is ready to start making some money.
So are BitYota's investors. Given the heavy Yahoo! links, it is no surprise that Yahoo! co-founder and former CEO Jerry Yang is an angel investor in BitYota, among a few other angels. Venture capitalists Globespan Capital, The Social+Capital Partnership, Dawn Capital, Andreessen Horowitz, Crosslink Capital, and Morado Ventures have all kicked in dough in a Series A round of funding. The angel and Series A funding added up to $12m, which is a good start.
BitYota wants to make data warehousing and its related analytical processing easier and less costly. "Big data solutions can be a big cost or a big headache – and are sometimes both," says Patel. "The require big capital and operational expenditures, and even if you do decide to build your own with open source software and commodity hardware, you require new skills that are often in short supply. The data warehousing space is ripe for disruption, and we want to do for data warehousing what Salesforce.com did for customer relationship management."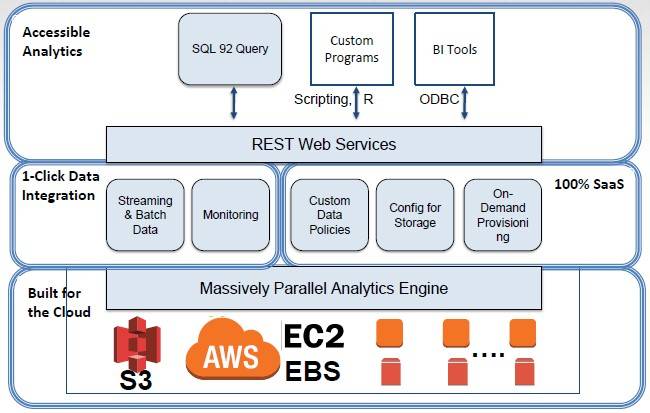 How the BitYota data warehousing service rides the AWS cloud
Data warehousing is a bit of a harder nut to crack in that it involves large amounts of data, just like many scientific HPC workloads do. This has been a limiting factor in the adoption of HPC in the cloud, but for certain kinds of workloads where the data sets are relatively small but the computation is large, then HPC in the cloud makes sense and works well.
Similarly, BitYota knows that some companies will not be able to use the cloud to run their data warehouses because of data compliance, security, or dataset size issues. That said, for those companies with relatively small data warehouses, or those that are already generating their data on the Amazon cloud, then pumping it over to BitYota is not a big deal.
The BitYota service speaks SQL and is compliant with the SQL-92 standard. It also has ODBC support, which means it can link out to popular business intelligence and analytics tools for presenting the results of ad hoc queries in charts, tables, and reports.
The BitYota parallel database supports scripting in JavaScript, Perl, Python, and other languages and has a web interface and a command line interface with RESTful APIs exposed through both to manipulate the data warehouse service to preset data import and export policies, create quota limits, or set visibility rules for data.
BitYota has also created what it calls "one-click integration" with popular data sources such as S3 object storage on AWS, NoSQL databases, external relational databases, and so on. This data integration facility watches how data sources change over time and can schedule transfers into the data warehouse at optimal times; it also automatically detects the format and schema for incoming data and can load data in multiple formats from multiple sources.
Patel tells El Reg that BitYota runs on the Gigabit Ethernet portions of the Amazon cloud and doesn't need 10 Gigabit Ethernet connectivity. If you want to play around with it, there is a one-week free trial available here that has 2 EC2 units of compute (ECUs) and 100GB of storage that can do one query for one user.
The starter BitYota service costs $1,500 per month and has 10 ECUs of computing oomph, 500GB of storage, can support up to five users, and do up to five queries against that data warehouse at the same time. The starter edition has role and access management to data and queries, the freebie doesn't. If you need something larger than that, BitYota will do a custom quote for you.
You have to figure that Patel was a bit annoyed that BitYota launched just after Andy Jassy, the Amazon senior vice president in charge of AWS, finished up his keynote launching the competitor AWS Redshift data warehousing service. But Patel put the best face forward on it, much as Reed Hastings, CEO of Netflix, has to do when Amazon competes with Netflix for video streaming.
"The simultaneous launch of Amazon Redshift is a clear signal to the market that data warehousing in the cloud is an immediate need across the business landscape - large and small - today," Patel emailed us. "It also reinforces BitYota's value proposition that true SaaS delivery will empower any company to unleash the value of their semi-structured and structured data to gain insights and make better business decisions." ®