Jock and Awe: Scottish schools' sixty-mil 'slab splurge
Fondlekit to spread across prisons, third sector etc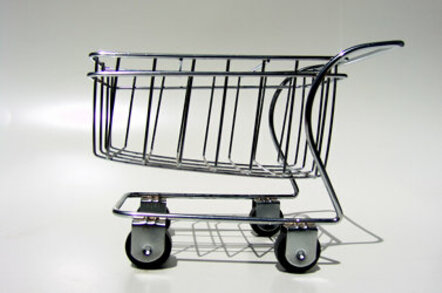 Scottish ministers are seeking suppliers for up to £60m of tablets and notebooks.
The supply contract for the desired technology is expected to run for 15 months with an option to extend it by one or two 12-month periods.
Suppliers were this month invited by Scottish Procurement to bid for two lots: the first lot involves supplying gear to all Scottish education authorities and institutions, and is estimated to be worth between £15m and £30m over its lifetime.
The second lot is aimed at supplying the rest of the Scottish public sector, ranging from the Prison Service to Transport Scotland and also the third sector. Spending here is estimated to span from £12m to £30m.
Prospective suppliers have until mid-January to send submissions to Scottish Procurement, provided the tender process runs smoothly, which hasn't exactly been the case in England and Wales.
South of there border, Government Procurement Services is upgrading its e-Procurement tools following a wobbly tendering process that struggled to cope with the weight of supplier submissions.
Shiny fondleslabs are finding a home in both the public and private sectors - Barclays Bank bought 8,500 tablets through the reseller giant Insight, as revealed last week. ®