Microsoft applies for patent for 'Google Goggles'-type AR specs
Redmond follows in Oompa Loompa footsteps
Microsoft has applied for a patent for its very own Google Goggles-alike Terminator-style tech, which will slap facts and figures over everything you see.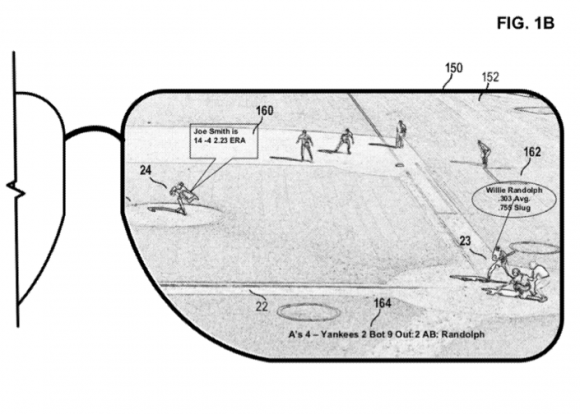 Redmond's idea is for "a head mounted display with supplemental information when viewing a live event". Aside from the "live event" bit that sounds exactly like Google's Project Glass, especially when the firm adds that the display should be "at least partially see-through" and the pictures all show a pair of glasses.
The example Microsoft has for its augmented reality device is a happy punter watching that most American of sports, baseball, and having player stats popping up next to the relevant pitcher and batter.
The tech firm wants the head-mounted display to keep the user informed in real time and with relevant information. The display would have to cotton on to where the user was sitting and what they were looking at while also updating as they turn their heads.
This all might sound a bit familiar, and not just because of Project Glass. A leaked document early in the summer purported to show next-gen Xbox plans, which also included augmented reality glasses that were also going to be giving folks real-time information, but this time on people and places and all manner of stuff. ®
Sponsored: Detecting cyber attacks as a small to medium business