Assault on battery
What do you mean, it's run out?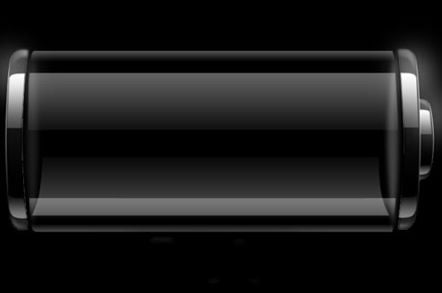 Something for the Weekend, Sir? When working on-site, I like go into the office early on Thursdays because I have to leave by 5pm. It's simply essential that I get away in good time on Thursdays. And on Wednesdays. Oh, and Mondays, Tuesdays and Fridays.
Weekends are completely off-limits, by the way.
Naturally, this is an excuse. Call it Asperger's or perhaps I'm just not a 'people person', but frankly the less time I spend sitting next to co-workers, the better for everyone. This is why it suits me to arrive at the office as early as reasonably acceptable so the great unwashed and I can limit the length of time we have to put up with each other.
Upon arriving early one morning this week, expecting a quiet, lonely three hours before the babbling masses arrive, I spy another human defiling my preferred personal space of approximately 50ft radius from my chair.
The good news is that it's one of the sharp-witted and similarly misanthropic guys from customer services, so I'm put at ease. The bad news is that he's been charged with the task of replacing everyone's Bluetooth mice and keyboards with conventional cabled ones. Apparently, the constant demand for fresh batteries was causing a major headache for customer support.
It's true that user delight with the wireless input devices quickly changed to annoyance when people discovered that they didn't run on Willy Wonka Everlasting Batteries. I'm not surprised: no matter where I work, not a day goes by without someone asking to borrow a charge cable of one sort or another because their phone, tablet, notebook, Google specs, pacemaker, Iron Man suit, Toyota Prius, etc is "down to five per cent".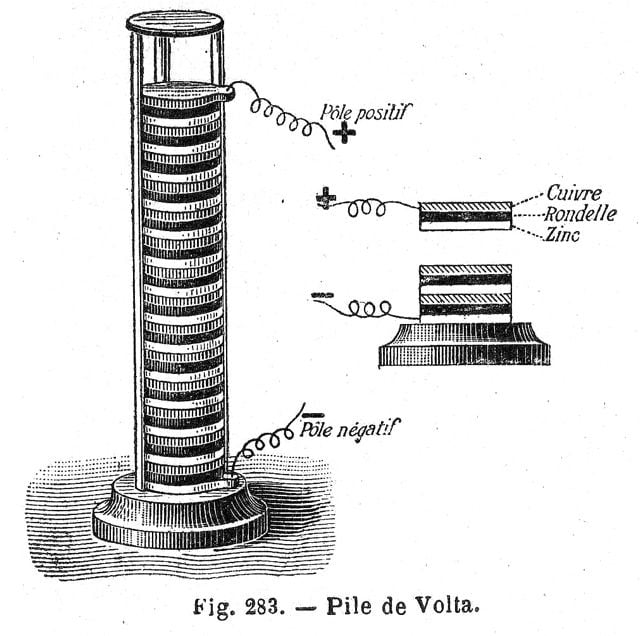 One of Signore Volta's piles
When I suggest they recharge their devices overnight while they are sleeping, the response is usually a silent combination of raised eyebrows, Facebook pout, rolling of eyes and waving of hands that I think is supposed to mean "Oh well, you know…" but actually implies "I couldn't be arsed, can't you do it for me?"
Modern man's lack of appreciation of the advantages of battery power in the office environment would be a great disappointment to Alessandro Volta. More annoying is the lack of fundamental understanding that battery power runs down when in use. Not only is it not rocket science, it's barely even a Children's Christmas Lecture at the Royal Institution.
As the shock set in among the staff that battery-powered mice eventually need new batteries, I tried advising colleagues to switch off their mice and keyboards using the convenient and clearly labelled on/off switches before going home. Cue more facial dancing and hand flapping.
The other week, I came in one morning to find that my own mouse was dead. Had the batteries run down already? Surely not. Opening the battery compartment provided the answer: I deduced that a colleague on the nightshift had failed to recognise the on/off switch - and its deceptively confusing LED that illuminates when you slide the switch to 'on' mode - and had instead tried to coax the mouse into life by removing the pair of AAs and re-inserting them upside down.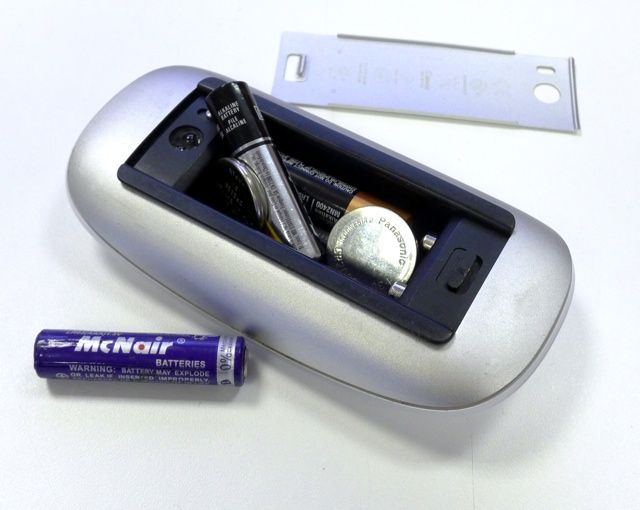 'Will this get it working again?'
Hey, you never know, this kind of lateral thinking might just do the trick. If your car won't start, try driving it in reverse. If your gas cooker won't light up, try putting it in your living room. Or next time your wireless mouse doesn't work, try swallowing one battery and pushing the other up your arse.
Anyway, after some polite pleading, the customer services gentleman agreed to let me keep the Bluetooth mouse and keyboard as well as the cabled kit, on the promise that I swap them back, keeping the former in a locked drawer, each time I leave the office. Later that morning, as the other staff arrived and expressed their joy at seeing USB cables newly strewn across their desks, they effectively confirmed my status as a loner with weird ideas and a handy bag of spare batteries and recharging cables to plunder.
Update Thanks to SFTWS readers for all their suggestions with respect to my domestic keyboard-tea-spill woes from a couple of weeks back. I duly put the keyboard in the dishwasher and allowed it to dry for five days. And yes, believe it or not… the 'A' key still doesn't work. And now neither do the 'S', 'E', 'X' and 'C' keys. Brilliant stuff, guys, keep it up.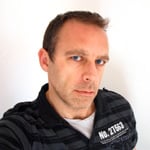 Alistair Dabbs is a freelance technology tart, juggling IT journalism, editorial training and digital publishing. He has 3G and Wi-Fi turned off on his smartphone, only enabling them when absolutely necessary. He is the only iPhone owner he knows who only needs to recharge every three-to-four days.
Sponsored: Detecting cyber attacks as a small to medium business