Missed the cloud bandwagon?
You NEED my top tips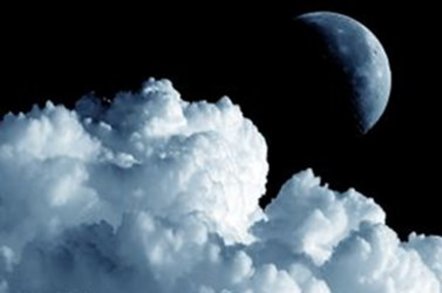 There continues to be a cacophony of marketing noise from technology vendors about their cloud strategies. While the announcements sometimes include messaging for their channel, many partners are still unsure of their future role in the industry.
The Cloud and Technology Transformation Alliance (CCTA) reported that its survey of 229 channel partners in North America revealed 13 per cent still completely lack a cloud strategy and 42 per cent describe their strategy as "nascent" or "evolving".
CCTA also collected the alarming statistic that 65 per cent of channel partners know that they're losing business because of their cloud shortcomings; that is, the partners know that their customers are asking for cloud services but cannot react.
I have regular unofficial "inquiries" with channel partners here in Europe resulting from vendor-client engagements where I am involved in partner training. I offer my email address and am happy to invest my time in answering their inquiries because the questions I get from the partners informs and enriches my research.
Based on these conversations, I can report that the picture in Europe is not much different than the above numbers.
I usually give them this advice: pick a project team of sales and support people — perhaps five per cent of your workforce — and have them put together one cloud service version of existing products and services.
Sometimes that means switching vendors, but often the existing product vendor already has a cloud version available. When the team is ready, it should go out and sell the cloud version to new customers as a new branded service line.
This project team will gain experience in how to sell, how to bill, and how to pay for the cloud service.
I've flagged up an issue previously of distributors and telcos not cooperating enough on cloud computing but there are some rare examples of companies that are getting things right - Colt Technology Services being one in my opinion.
Colt has made several moves in the last months to promote its VMware, EMC and Cisco-based cloud offerings through a channel. In April, the service provider launched SmartOffice, a "franchise program" for France, Germany, Italy, Spain and the UK, targeting three to five partners per country.
In September Colt made two strategic plays: first signing up enterprise distributor Magirus as its first cloud services distributor and then acquiring the vendor ThinkGrid, which provides cloud business management services such as billing.
ThinkGrid also has a partner ecosystem that encompasses more than 300 partners that build and deliver public and private clouds.
What do you think? Are there other shining examples of cloud partner strategies you know about? Please let me know using the comments below or my contact details here. As always, I'd love to hear from you on this and other topics. ®
Sponsored: Minds Mastering Machines - Call for papers now open