Microsoft trying to lock customers into volume deals
Fees to rise after 'manage and deploy' handouts canned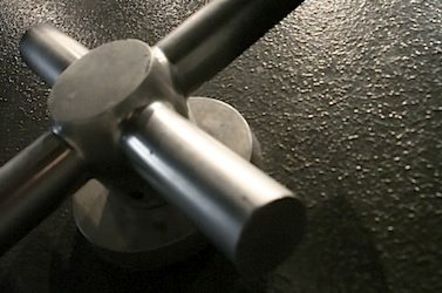 Microsoft has drawn its knife to slice and dice the fees handed to LARs in a bid to drive up the number of signed Enterprise Agreements.
Redmond has already used price hikes to push more customers to renew volume licensing deals in the summer and now it is adopting a tried and tested method in the channel - using compensation to drive behaviour.
From January 2013, the fees that LARs pocketed for deploying and managing EAs will be binned and the money diverted to cough up for renewals.
The LARs contacted by The Channel were still modelling whether the change will impact business negatively, but the first thoughts of one pro-Microsoftie was that admin to manage fees will be reduced.
"It should simplify things," said the LAR, "Microsoft will pay the fee upfront when the renewal is signed so it won't be monthly billing, which was an admin issue".
Another said: "Microsoft is not renewing enough EAs so its finding ways to [drive that business]".
He added it was a little frustrating that the vendor was pushing through the fee alterations a little more than a year after first overhauling the fee structure.
In that change - revealed in February 2011 but not implemented until October - Microsoft slashed fee for EAs by an estimated two thirds, with partners selling to large corporate customers hardest hit.
"Microsoft said it wouldn't change anything, it made changes to the fees in October last year, but they are now making very significant changes again," said a source close to the matter.
A spokesperson for Microsoft sent a tinned statement:
"Based on feedback from LAR and Enterprise Agreement (EA) Direct Advisor partners, Microsoft has shifted funding for a sales incentive called 'Manage and Deploy' into other incentives geared toward driving EA sales priorities." ®