China's Danger Maps highlight health hazards
Dirt the party doesn't like to talk about exposed by mashup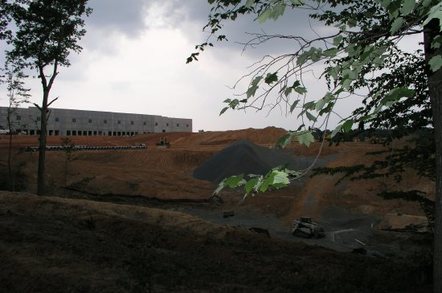 China's many environmental hazards are well documented, as are its government's less than transparent approach to governing. But one enterprising local start-up has managed to address both in a new app which uses publicly available information to let users check whether they're about to move next door to a landfill.
Danger Maps mashes up data from local government environmental departments and China's environmental protection ministry with Baidu Maps to present users with a detailed view of any local health hazards.
Results can be listed within a 5km radius or expanded to 5-10kms from the searched-for location.
A quick search for this reporter's flat on Hong Kong Island yielded several petrol stations, a Shell refinery, three sewage treatment plants and – presumably if the worst happens – two local hospitals.
Information listed includes the name and type of facility, its address and the distance to the user's location, all of which could be pretty useful for flat-hunters – especially those moving to a new area with children in tow.
Tian Yu of the not-for-profit app developer IT Engineers for Environmental Protection Association told TechInAsia that the idea for designing the tool came because he lives next door to a landfill.
"I thought, if I had known about the environmental situation here when I was buying a house, perhaps my decision would have been more well informed and maybe I wouldn't have bought the house at all," he said.
The next stage of the project is apparently to work with environmental groups to build a platform whereby users can report new facilities or incidents – thereby crowdsourcing to build up an even more comprehensive picture of environmental hazards.
Thanks in part to the power of social media, the Chinese public has become increasingly vocal about the environmental and health effects of polluting heavy industry – a knock-on effect of the country's rapid economic growth.
Tens of thousands took to the streets of Shifang in Sichuan province in the summer to protest local government plans to build a molybdenum copper plant, for example.
The UK government, of course, has had its own version Danger Maps for some time now. The police.uk site maps out criminal incidents in the vicinity of a user's location.
However, the site appears to have backfired somewhat after it emerged that locals were deliberately not reporting crimes for fear of devaluing the neighbourhood. ®