UK digital terrestrial TV turns 14 today
Freeview may be ten years old, but there's a gawky teenager peering over its shoulder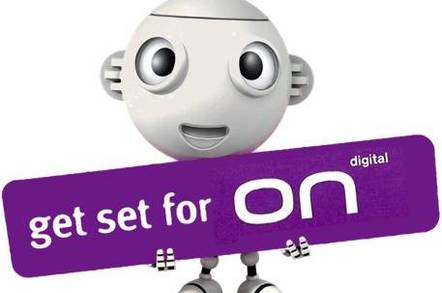 Archaeologic is an occasional column focus on retro tech and digital archaeology. Today, a look back at the events that went into motion 14 years ago and led to the foundation of the bedrock of UK TV, Freeview.
Freeview, Britain's free-to-air terrestrial digital TV brand, is ten years old. It formally launched at the end of October 2002, so you might wonder why it's being covered now, several weeks late. It's because the platform's story goes back a further four years, to November 1998 and the debut of ONdigital.
In the mid-1990s, six frequency bands, called multiplexes, were assigned for digital broadcasting. In December 1997, three of the six were bid for and won by British Digital Broadcasting (BDB), a company founded by Rupert Murdoch's BSkyB and the holders of two major regional ITV franchises, Carlton and Granada. BDB went to market as ONdigital, a brand first made public in July 1998.
ONdigital began transmitting four months later, on 15 November 1998. It initially offered 18 premium channels for a regular monthly subscription, along with digital version of all the major free-to-air channels. ONdigital immediately began ploughing through a £90 million marketing budged to promote the service to the 70 per cent of the population it calculated were then able to receive it.
Unfortunately, BSkyB had already scooped it, launching its own digital service, Sky Digital, more than a month before. BSkyB had been forced out of BDB back in 1997 because of competition concerns. Not only that, b but it was told it must make key channels such as Sky Movies and Sky Sports available to BDB. Naturally, it was not happy.
So it competed aggressively. Sky's offering comprised not only 200 channels but its upfront cost was 80 per cent cheaper than of the price of ONdigital: £159 to the £199 BDB wanted for its set-top boxes, made by Pace, Philips and, later, Nokia. Sky executives also claimed fewer than 45 per cent of Brits would be able to pick up Ondigital, a far lower figure than BDB had stated.
Punters may not have cared much, in any case. Back then, Brits seemed satisfied with a pair of BBC channels, whatever broadcasters was running ITV in their region - though by this point many of the regional franchise holders had been acquired by Carlton or Granada, who themselves would later merge - and Channel 4. Digital video was a novelty - the DVD format had only just been launched and most folk were still on VHS - and Sky had only carved its a place for its satellite service by spending big on sports and films.
Sky's analogue service launched in November 1990 and, from October 1998, it began using its Sports and Movies channels to encourage analogue subscribers to upgrade to digital.
ONdigital struggled to compete. Giving away boxes and a later attempt to bundle the a year's subscription into the up-front cost of the box, helped push up subscriber numbers, though the schemes smacked of desperation. The pre-pay plan was launched on 1 November 1999, by which point ONdigital had more than 247,000 subscribers. Sky was shortly claiming more than 900,000, though that included folk with analogue hardware. By the end of the year, though, ONdigital was up to 542,000.
Fine, but ONdigital had already said it wouldn't break even until it had at least 2 million subscribers, a point it expected to reach in 2002. It hoped to hit 1 million during 2000, but that milestone wasn't reached until the very end of the year. A bigger problem was the number of households signing up for a while and then dropping out. Through the service's life, the best part of 25 per cent of its customer base was not renewing subscriptions. So Ondigital had to persuade that many folk to sign up, just to maintain its subscriber count, let alone increase it.
Sponsored: How to get more from MicroStrategy by optimising your data stack