Dell greases Euro storage partners' palms with $10m
Let's lubricate some sales >wink< know what I'm saying?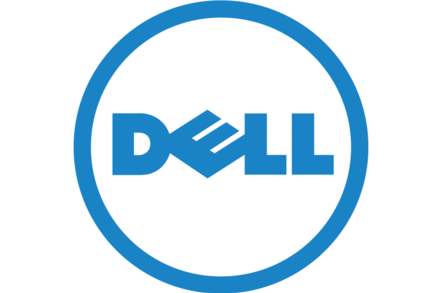 Dell is putting $10m discount dollars on the table for Western Europe channel partners who close enterprise business by the end of the year.
Partners will get their cash via an additional discount of 5% on all "qualifying" orders between now and New Year's Eve. The enterprise orders that count are Dell PowerEdge, Compellent, EqualLogic, PowerVault, PowerConnect and Force10 products.
This discount fund is available to all Western Europe Premiere and Preferred, and other partners who have "invested in Dell's enterprise solutions in the last five years." There are 4,000 of them, meaning $2,500 apiece averaged out.
There were a number of other initiatives in Dell's PartnerDirect programme announced today at the company's Storage Forum in Paris:
Three new PowerVault MD3600 sales and tech courses.
Doubled capacity in Dell's Eindhoven training lab, with courses for 12 students at a time, and the latest Compellent arrays installed.
Updated Compellent, EqualLogic and VMware courses.
Enterprise Master tool which gives partners info, tools and material about Dell offerings relevant to different stages of sales cycle, geared to helping them configure and close enterprise business.
PartnerDirect is coming up to its five-year anniversary in EMEA and is responsible for around $2.5bn of run-rate business this year, up from $2bn in 2011, $1.5bn the year before and $1bn in 2009. The goal is to go to $10bn in five to seven years, meaning more partner certifications will be needed.
There are about 950 certified partners in EMEA now, up from the 550 last year. Emmanuel "Manu" Mouquet, Dell's EMEA channel sales director, said this number may well double as existing partners increase their certifications due to Dell certification specialities increasing as well as to an increase in partner numbers.
New and hot certification areas include desktop virtualisation, security and "the cloud", which includes the BYOD (Bring Your Own Device) area. In all of these Dell not-unsurprisingly wants to encourage its partners to sell end-to-end systems using as many Dell components as possible - system software, servers, storage and networking. ®