Razer Tiamat 7.1

Claimed to be the first true 7.1 surround sound PC gaming headset, the Tiamat gave my Creative SoundBlaster X-Fi a real workout with its cluster of 5 x 3.5mm jacks driving the audio channels and USB for power. The cabling is a generous length but there's no wireless functionality here. The design is chunky but in a good way and I also like the squidgy padded elastic band across the top of the headset. Replaceable inside earpad covers and swappable outside casings give this headset a feel of customisation, as does the retractable mic with a swivel tip.
The audio control unit has the obvious Razer design aesthetic, enabling control and fine tuning of each audio channel along with toggling between stereo and 7.1. The headset has five pairs of drivers – sub woofer, front, and back, centre and side. This isn't simulated 7.1, you can tell immediately, as more than once I turned my head to look behind me. The overall sound quality doesn't come close to the Astrogaming A50's as there is definitely a lack of depth to the bass but the Tiamat is certainly on par with the Turtle Beach PX5.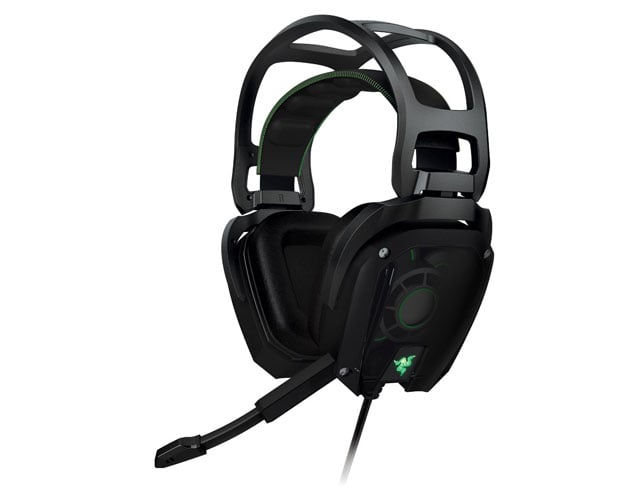 Reg Rating 85%
Price £160
More info Razer
Sharkoon X-Tatic S7

Sharkoon should be praised for creating a headset that works with just about any audio set-up. The downside? For a start, these aren't wireless and you do end up with an awful a lot of cables, with the longest overall length to the headphones being around 4m. Luckily, squeezed in the box, there is a concise manual for to help configure the X-Tatic S7s with your gear too.
While seeming quite large on my head, this headset feels extremely well made and surprisingly light. And I'm a sucker for the red and black colour scheme. While robustly catering for bass up to the mid-range, the contrast of the slightly poor high-end response becomes all the more obvious. This is a sturdy product and, in general, sounds authentic too, but apart from its interfacing versatility, it doesn't bring much to the party beyond the various Dolby output offerings, when it could really benefit from some more additional audio tweaking functions.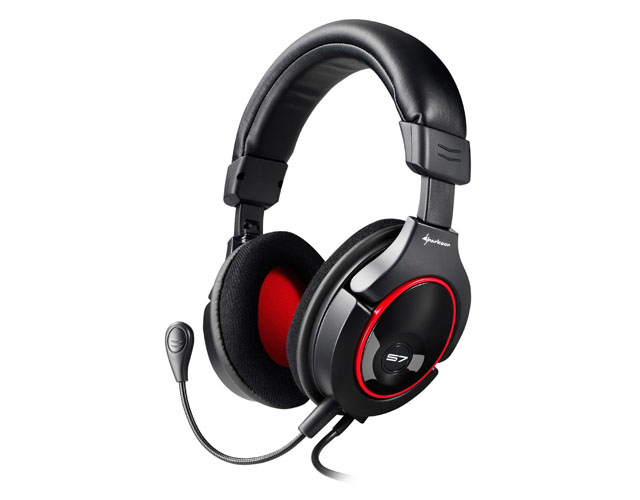 Reg Rating 75%
Price £100
More info Sharkoon
Sponsored: How to simplify data protection on Amazon Web Services