Apple shifts 3 million iPads in 3 days: But how many were Minis?
Cook keeps schtum on crucial mini-fondleslab penetration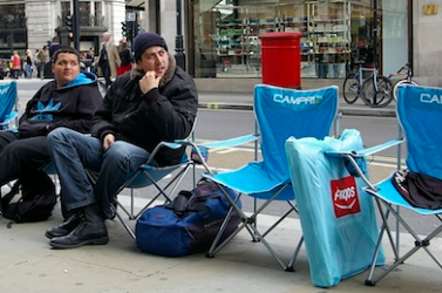 Apple sold three million iPad 4s and iPad Minis in the weekend after the device launched, Apple announced in a bullish release today that described the sales as "record-breaking".
Sales were double the 1.5 million sales of the iPad 3 in its first weekend in March. "We set a new launch weekend record and practically sold out of iPad minis," CEO Tim Cook said.
However, there are several ways to dice the figures and the stats aren't quite so stunning when you take into account that two devices were on sale rather than just one - and that the Mini and 4 launched in many more countries than the iPad 3. The launch last week was in 34 countries, and when the 3 launched it was in only 12.
In all cases, it was the WiFi-only version of the tablet that went on sale. Cellular versions of the fondleslabs will hit shops a few weeks later in all cases.
There's no break-down of what percentage of the iPads were Minis and what were iPad 4s. Analysts had expected sales of 1-1.5 million, suggesting that the device was likely to be a "slow-burner."
In the absence of a breakdown, the Apple early adopters are likely to be spec-hunters rather than bargain hunters so Apple may be keeping its hold in the top end of the market where the iPad 4 sits, but failing to make a dent in the cheaper 7 inch tablet market where they want to make an impact. ®