HP hopes to give itself a shot in the arm with its LeftHand
'66 per cent less time' watching backup bar move across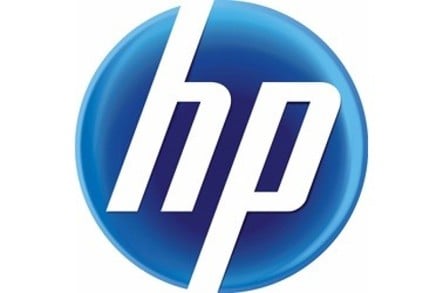 We've met StoreOnce, HP's in-house deduplicating backup products, and the StoreVirtual virtual storage appliance; now HP is launching its range of StoreVirtual and StoreEasy hardware and software.
StoreVirtual is a brand name for the P4000 LeftHand iSCSI storage arrays and not just the virtual storage appliance (VSA) implementation. StoreEasy is a whole new storage product line inside HP's Converged Infrastructure (CI) storage portfolio which comprises:
3PAR enterprise block storage
IBRIX high-end scale-out file storage
StoreVirtual
StoreEasy
File Appliances
StoreOnce Backup
The Hitachi-sourced XP, the low-end MSA and legacy EVA storage arrays are not classed as CI products but called HP's Established Storage Platforms. It looks as if the old P6000, P4000-style branding is now falling back with StoreSomething being the brand structure moving forwards
StoreVirtual products
This is for small and medium businesses (SMB) and is the third generation of the LeftHand storage array platform, running the latest 10.0 version of the LeftHand operating system (LHOS - our acronym) software, which was previously called SAN/iQ, and now supporting Fibre Channel access as well as iSCSI, making these systems a possible alternative to EVA arrays running out of steam.
There are two models: the 4130 and the 4330 - with the 30-part of the number meaning the third generation. The 4130 comes in a 1U cabinet holding four disk drives which are 2.5-inch SAS drives; the 4330 is the same cab with eight drives. The top capacity for the drives is 900GB, double the previous 450GB, giving the 4330 a capacity of 7.2TB in its 1U cab. Overall, according to Kate Davis, HP's product marketing manager for LeftHand storage, the 4330 offers "up to 4x the capacity compared to the previous generation P4300 G2 models".
My files show the P4300 G2 storing a max of 250TB, so the 4330 will scale up to 1,024TB - a petabyte between you and me.
The 4330 with 900GB drives gets a Fibre Channel connectivity option. It means a StoreVirtual cluster can be created with both iSCSI and Fibre Channel server hosts supported.
The array target uses are fairly similar to the StoreEasy product line below, being "SMBs and remote office environments, providing multiple hypervisors and physical deployment options, software support for all server types and high-availability across multiple locations".
LHOS has better Windows integration than HP's SAN/IQ storage software, with better management and performance, according to Davis. This means Active Directory integration and support for Windows Server 2012. LHOS code advances offer better multi-threading and faster data transmission algorithms, meaning faster snapshots and replication as well as delivering data to applications more quickly.
Davis says: "You'll now experience triple the performance through optimisation of the Remote Copy feature that can reduce you backup times by up to 66 per cent."
LHOS enables the StoreVirtual VSA to support two vCPUs. Hudson says: "This capability, in addition [to the] multi-threading advancements in 10.0, enhances performance up to 2x for some workloads. As a result of this enhancement, we will now also support running 2 vCPUs in older versions of VSA. So if you've been dying to try it, go ahead. Our lab tests with SAN/iQ 9.5 and 2 vCPUs showed an up to 50 per cent increase in performance."
Find an HP StoreVirtual brochure here (PDF).
It seems obvious that the current P4500 and P4880 ranges will have 4530 and 4830 models added, with Fibre Channel connectivity we guess, and that may happen in the next few months.
StoreEasy products
StoreEasy arrays are aimed at the burgeoning SMB market and offer unified file and iSCSI data access with data being deduplicated, encrypted and continuously available. The arrays run Windows Storage Server 2012 on ProLiant Gen8 server hardware, the same controller hardware as the StoreVirtual 4130 and 4330.
There are three models:
StoreEasy 1000 - entry-level and for small biz, branch offices and work groups
StoreEasy 3000 - NAS (filer) head that can front-end 3PAR arrays as well as StoreEasy ones
StoreEasy 5000 - top-end model offering active-active controller high-availability and which is said to be optimised for Hyper-V.
The 5000 is available as a turnkey system. HP provided no details about the size, type and number of disk drives or any solid state storage support. We understand a starter StoreEasy 1000 configuration has 8TB of capacity and that overlaps the low-end of the StoreVirtual line, with the P4300 have a base 7.2TB of SAS disk capacity. This StoreVirtual line offers iSCSI access and there is a P4000 Unified NAS Gateway adding to the functional over-lap.
Our short-hand positioning is that StoreVirtual is HP's proprietary software-driven iSCSI block and NAS-headed file access array whereas StoreEasy is a similar but Windows Storage Server 2012-driven offering, with both product lines using ProLiant GEn8 servers.
HP says StoreEasy uses block-optimised deduplication, but didn't say it used the StoreOnce deduplication technology, although that must be likely. Nothing was said by HP about performance of the arrays and any effect on that from the deduplication processing. The encryption facilities secure data at rest in the arrays and also data being sent from them, "in flight." Windows BitLocker Drive encryption is used to secure data on removable drives.
HP says StoreEasy Storage supports 10,000 users from its 3U enclosure, as well as multiple workloads, and up to 25,000 concurrent users in multiple locations. It's a single, consolidated platform claimed to be cost-efficient, highly secure and reliable, though we don't have the numbers on that.
StoreEasy is built to run in a storage group covering for central and remote offices. HP says: "There is a Hosted BranchCache feature which keeps frequently used content local, speeding access to it and reducing network loads, reducing network utilisation costs and administration time required to move data between headquarters and branch offices. "
A cluster feature provides transparent failover and the systems offer NIC teaming and multi-channel features to increase network throughput. Software updates are non-disruptive through being cluster-aware. There is a file system integrity checking feature that takes minutes to run according to HP.
Stand back and pricing
What we have here is a generational refresh of the P400 LeftHand storage arrays, starting at the bottom and mid-range together with a similar array targeted at people wanting a Windows Storage Server 2012 iSCSI and NAS product.
These StoreVirtual and StoreEasy boxes will compete with EMC's VNX and VNXe lines, the future VNX2 and VNX2e, Dell EqualLogic arrays - Dell's just announced its 100,000th EqualLogic customer by the way - NetApp's FAS 2000, the lower end of HDS' HUS mid-range product and IBM's coming StorWise V3700.
If HP storage branding stays consistent we will maybe see StoreFiles (IBRIX) and StoreBlocks (3PAR) brands - but we won't see an HP StoreWise or an HP StoreNext branding... IBM and Quantum would complain.
StoreVirtual Storage 4130 and 4330 models will be available on 4 December, 2012, starting from a $11,500 suggested US list price. LeftHand Operating System 10.0 software will be available at no cost to current LeftHand P4000 G2 customers on 4 December. The StoreEasy Storage system will be available on 10 December, 2012, starting at a US list price of $5,192 for 8TB capacity. ®
Sponsored: Beyond the Data Frontier