My name is Trevor, and I'm ... an IT consultant
How I stopped being a user and started being product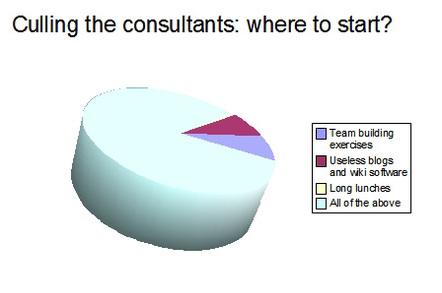 Feature For years I worked as a sysadmin, as addicted to late night security patch updates as I was to bad coffee and long hours. One day I woke and decided enough was enough. It was time to get clean and become an IT consultant.
This is my story.
While the barriers to setting up your own IT consultancy vary from jurisdiction to jurisdiction, some issues are universal. I've recently gone through the process myself and hope that The Register's esteemed readers can learn from both my successes and my failures.
Understanding the obstacles encountered works best with some understanding of the company in question. Myself, Katherine Gorham and Josh Folland are all partners in eGeek Consulting Ltd. The consultancy was originally envisioned as a way to "do the right thing" regarding the "extra" sysadmin work I was getting beyond my day job. Form a company, file taxes, and maybe even hire some staff so that I could provide a better quality of end user support to my clients.
When we actually sat down to plan out what the company would do, we envisioned "IT in a can." My clients want a sysadmin, developer, webmaster, digital marketing specialist, social media nerd, SEO specialist, content creator, graphic designer, cable monkey, electrician and the list goes on. If it involves a computer or the internet, I'll get asked to do it.
It has proven to be a good approach. Josh has formal training in marketing, Katherine is a fine arts graduate who coordinates podcasts, video and keeps Josh and I in line. I'm the computer guy and we're all three of us writers.
We made a list of individuals and companies that had other skillsets and established business relationships with them to offload any jobs out of our individual scope. eGeek started with a definable market niche, an extant client base and staff who have both skills and experience. What could possibly go wrong?
Let's start a company
You probably need a business license of some variety to operate in your jurisdiction, which will require you to answer the sole proprietor/partnership/corporation/cooperative question before you advance any further.
Your legal obligations to your employees - even if those employees consist only of you - need to be considered. Maximum working hours, overtime pay, mandated timekeeping, employment insurance, workers compensation…all these and more can bite you if you are not careful. Laws will vary by jurisdiction, corporate organization and whether or not the individual in question is a shareholder, member of the board or so forth.
Figure out how you will fund your start-up; even if your expenses are minimal, at a minimum the first few months are coming out of your pocket. For tax purposes you need to become thoroughly familiar with the differences between shareholder loans, capital investment and gifts to/on behalf of the company.
Keep track of everything you spend on behalf of the company. If you bought a cable for a computer and in your mind it now "belongs" to the company, then that has to be recorded somewhere. If your company pays for your cell phone, that's probably a taxable benefit and the rules vary greatly per jurisdiction on how this is all handled. It doesn't matter how small you are, you need to get a real accountant to do your year end.
Do you use your vehicle for work purposes? If you do, this might not only have tax implications, but insurance implications as well.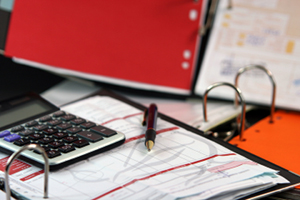 You could be writing off your car and mobile costs. You'll also need a complex insurance product. Do yourself a favour and hire an accountant....
Don't bury your head in the sand on this; talk to your insurer before you start. Speaking of which, there's a lot of insurance to consider. Business insurance is a must, as is, depending what country you are operating in, health insurance, dental coverage and a variety of other standard employee offerings for knowledge-based industries. If there is more than just you in your company, than key person insurance is an important consideration for small organizations.
Choose your accounting software wisely. On the advice of a fellow sysadmin with some accounting training, we bought Sage's Simply Accounting and it proved to be anything but simple. On the verge of software-induced nervous breakdown, Katherine tried Wave Accounting instead; I haven't heard her invent a new expletive since.
If you read The Register you can probably set up your own computers: Don't. You don't have time to spend fiddling with your own computer systems, there's no margin in that. Use cloud services. Except in some very rare cases, there's no longer an SMB business case to be made for an Exchange server and no point in wasting time coding custom middleware to do what Salesforce.com or Dynamics already do so well.
If you are providing IT services to customers, then sign up for a Microsoft Action Pack. You get a pretty comprehensive suite of Microsoft Licences to use to get your business started as well as a TechNet license for your test lab. Talk to every other vendor you might use internally or whose software you might support for your clients; chances are they have similar channel programs. If you resell cloud services (such as Office 365), you can often get kickbacks.
Get a good VoIP provider. We use a local outfit called Planet Telecom. While they could run a business of thousands without issue, their primary use for us is providing a single phone number for customers to call that rings all three of our cell phones and the set in the office. Crucial when you don't have a dedicated body to answer the phones.
Check out eFax or similar providers. They give you a fax number that your customers can send faxes to; you receive a useful PDF email to your mobile instead of worthless dead tree. They can also take PDFs and fax it if required. Buy a scanner; you'll be doing a lot of signing and faxing things back.