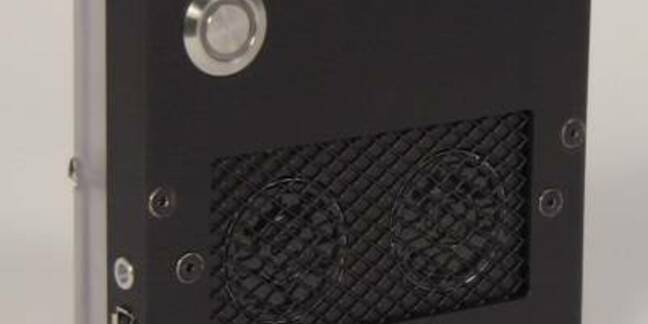 A Canadian company has announced that it's taking pre-orders for a voice-activated Android computer funded on Kickstarter.
If Unified Computer Intelligence has succeeded in getting what it wanted out of its Ubi, the wall outlet plug-in computer will take instructions – including (for example) "how many teaspoons per ounce?" – through a voice interface that's activated by saying its name ("Ubi").
The device claims a microphone range of about 4.5 meters (15 feet), with a normal power consumption of 3 watts (rising to 10 watts if all of its LED indicators are active and the WiFi is transmitting).
UCI is pitching Ubi as a kind of home-automation assistant, with sensors for temperature, humidity, ambient light and air pressure. It could also act as a home assistant box for those with limited mobility or vision. The company also says it plans to release an SDK to try and get traction among developers.
Ubi also has speaker and USB ports and Bluetooth. UCI plans to ship the machine with software for voice-activated Internet search, speakerphone, sound piping between Ubis (to create a home speaker system), a virtual assistant, voice memos, alarm clock, intercom, baby monitor, noise monitor, and the ability to control thermostat systems like Nest.
The single-unit pre-order price is $US219, but since that might not be all that useful, UCI is also offering ten-packs for $US1,399, with delivery slated for next April. ®
Sponsored: Webcast: Discover and secure all of your attack surface