Dolphin, Lion, Blue Magpie in Asian data centre battle
Hong Kong, Singapore and Taiwan vie for foreign bit barn business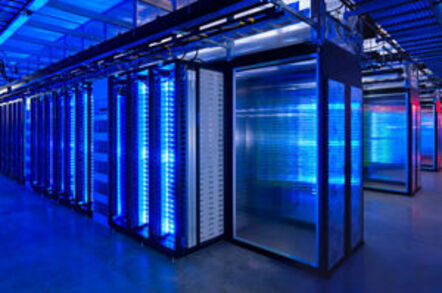 Hong Kong (animal emblem: White Dolphin) could be losing its grip on the hearts, minds and wallets of multinationals looking for a suitable location to stick their main Asian bit barn, as continued restrictions make alternative locations more attractive.
Speaking at the MIG Data Centre Summit 2012 in Hong Kong this week, deputy government CIO Joey Lam argued that demand for datacentres will grow in the Special Administrative Region (SAR) by CAGR of over 9 per cent in the period 2009-15.
She said the government was doing its best to attract investment here by offering a range of support services for interested parties and by expanding the amount of datacentre space available.
"We have reserved two hectares of land for high tier datacentre development with the first available for open bidding next year," she explained.
"In a small area like Hong Kong, greenfield sites for datacentre use are difficult to come by but we have a large stock of industrial buildings supported by good telecoms and power infrastructure and suitable for datacentre development."
Real estate firm Cushman and Wakefield seemed to think these policies were working, rating Hong Kong the safest datacentre location in Asia for the past two years in its Datacentre Risk Index.
However, Amod Jayawant, regional director for property advisor CBRE, told attendees that US clients are often not impressed by what's on offer in Hong Kong.
"For US firms the major stumbling block is they can't get over the concept of a building where different floors are owned by different companies," he said.
"If they're looking to do a greenfield build they have to handle several restrictions, like they can't release the land or on-sell the space. Actually they can't buy the land outright but just lease it from the HK government, even though they're spending millions."
Jayawant added that despite the government's insistence on pushing old factories as datacentre locations, there are some issues. "Not all industrial buildings can handle datacentres – either they can't handle the floor loading or the slab to slab height is too low or there are power capacity issues," he said.
Singapore (Animal emblem: Lion) has often challenged Hong Kong as the pre-eminent tech hub of Asia and is still going out of its way to attract multi-nationals, according to Deloitte partner Gavin Pathross.
"Hong Kong government is trying very hard but Singapore and Malaysia are giving away tax breaks to bring in Google and Amazon, and Singapore did the same to bring in the big banks," he argued.
"I'm not sure Hong Kong can continue building [datacentres] and hoping they'll come … But China's emerging position as a global outsourcing hub will potentially drive demand for datacentres and Hong Kong has an opportunity to play this market."
They will both face competition from Taiwan (Animal emblem: Blue Magpie), however, according to Jayawant.
"The power is stable, politically it's similar to Hong Kong, there are a lot of submarine cables going in and the government is willing to work with [foreign companies] there," he said. ®