Facebook joins Linaro Linux-on-ARM effort
More ARM chippies, plus Red Hat and Canonical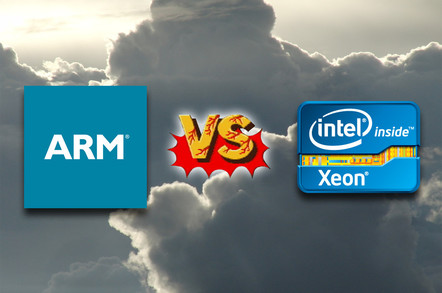 It has been more than two years since Freescale Semiconductor, IBM, Samsung, ST-Ericsson, and Texas Instruments formed a non-profit software company called Linaro to help focus the disparate efforts to get Linux running well on ARM processors and system-on-chip designs. A slew of companies, some new to the ARM racket, have joined the Linaro effort – and as of Thursday afternoon, so has social media juggernaut Facebook.
Facebook has been non-committal about its intention to use ARM-based servers in its data centers, but the Open Compute Project open source hardware engineering effort would probably accept ARM-based machines if the chips from Marvell, Calxeda, and others that have been tuned up for servers were more widely available. And it was not exactly a coincidence that Jay Parikh, vice president of infrastructure engineering at Facebook was on a panel during AMD's ARM strategy launch earlier this week.
Facebook is not the only company that announced it was joining the Linaro effort during ARM TechCon 2012 this week in Santa Clara. AMD, which just jumped on the ARM server bandwagon, has joined the non-profit coding organization and specifically, Facebook and AMD are joining the Linaro Enterprise Group, which was formed to focus on "the development of foundational software for ARM server Linux," as the announcement put it.
Commercial Linux distributors Red Hat and Canonical, which are supporting ARM server processors from Calxeda and Marvell with their respective Fedora and Ubuntu Server wares, have also joined the enterprise group. Calxeda and Applied Micro, which are on the front wave of ARM server chip and related fabric interconnect development, have joined up, too, and new ARM server chip enthusiast Cavium, which makes a fair living peddling multicore MIPS-based network processors, also wants to get on the inside track with Linaro.
Founding members Samsung and Freescale have not made any public statements about server plans, but having hired a bunch of ex-AMDers, Samsung is widely expected to muscle into the ARM server fray soon. Server maker HP has now joined up, opposite rival IBM, which was a founding member of Linaro back in June 2010.
ARM designs are licensable and mutable, and that has inspired a kind of hippie culture of sharing and modification on the hardware front that is akin to open source software (without the hardware specs actually being opened up, mind you, so you get the variety without the actual openness).
We'll call it the chippie culture, just for fun.
The plethora of ARM hardware is a challenge for any operating system maker, and no lesser light than Linux creator Linus Torvalds has chewed out the chippies for making this harder than it needs to be, and to vent that "[s]omebody in the ARM community really needs to step up and tell people to stop dicking around."
Linaro may not be succeeding at the level that Torvalds would like, but the organization says that Linaro was the third largest contributor to the Linux 3.5 kernel, among those contributors who do this as their day jobs at Red Hat, Intel, Novell, Texas Instruments, IBM, the Linux Foundation, and Google.
By the way, coders with no affiliation still were the largest contributors to Linux 3.5, and "Unknown" beat out Linaro but trailed behind Red Hat and Intel.
The Linaro Enterprise Group is working on low-level booting and kernel software for ARM-based servers initially, with both 32-bit and 64-bit variants. Linaro is not creating an ARM Linux distribution, but funding the foundational work that can lead to an ARM distribution.
There's lots of talk of ARM-based servers, and some of it actually occurred on Friday in a live chat here at El Reg, where we broke the news about the new Linaro members and the fact that AMD will be marrying the server-side ASIC for its "Freedom" 3D torus interconnect with its ARM-derived Opterons based on the 64-bit Cortex-A57 cores from ARM Holdings. These ARM Opterons will no doubt to be called the A Series, with x86-64 Opterons probably to be called the X Series. ®