Big Data lets CIOs go all CSI
Bagged evidence in data stores can catch an insight, if you prepare now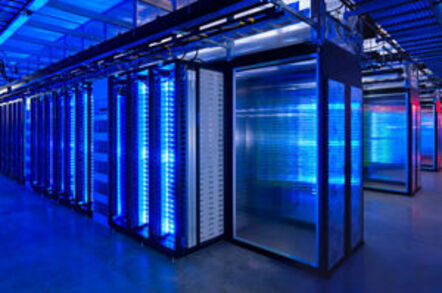 APAC IT leaders have been urged to begin their Big Data planning now to ensure they have the right technology, skills and processes in place to tap the business benefits of a market set to be worth over $1.7bn by 2016.
Speaking at the MIG Data Centre Summit 2012 in Hong Kong on Wednesday, IT practitioners warned that harnessing the enormous benefits of Big Data analytics is no easy task.
"The time when people could ignore data management has gone, but Big Data creates lots of challenges for businesses and IT departments because they're often not geared up for it," said Thomson Reuters' head of managed services, Eugen Tjong.
"Local and international regulations will trigger massive changes in the way suppliers and users cope with these large volumes of data. My advice would be acknowledge you have an issue … then call in professional data management systems suppliers to help."
He added that firms could be "sitting on a goldmine of data" that they either don't realise they have or don't know how to extract.
August Chan, head of IT for financial services group CASH, advised that even those without advanced tools and expertise to extract this data in a meaningful way should at least store it.
"It's like when the police had no DNA analysis tools but still captured and stored samples from crime scenes, then finally the technology advanced to analyse it," he explained.
"We need to capture everything we have and put it in inexpensive storage and then when the technology comes later we can analyse what we have."
Intel APAC marketing bod, Nick Knupffer, pointed to use cases where Big Data analytics has helped firms cut product development and assembly costs in half; generate extra online sales by suggesting buyer recommendations; and even improve urban safety, in the case of the Chongqing Smart City project in China.
"Data is the raw material of the information age, it represents an Everest-sized opportunity for companies large and small," he told The Reg.
"But Big Data shouldn't be confined to the datacentre, every device that consumes electricity today should also compute, communicate and analyse tomorrow."
Analyst IDC said that firms which begin planning now could find themselves with a 12-18 month competitive advantage over those who wait.
It predicted this week that the tech and services market around Big Data will grow from $258.5 million in 2011 to US$1.76 billion in 2016, thanks to a 46.8 per cent five-year compound annual growth rate (CAGR).
Daniel-Zoe Jimenez, Big Data and analytics program manager, urged CIOs to design an information strategy before embarking on a Big Data project to mitigate the likely security, privacy, data quality, integration and storage issues.
"Big Data requires organisations to rethink their technology architectures, processes, and skill sets in order to attain the real value of this phenomenon," he added.
"Organisations that have already developed an effective business analytics program are positioned to be the first adopters of Big Data technology and approaches."
Intel has documented the growth of Big Data quite nicely here, including some fascinating stats on tech-savvy cows. ®