Speaking in Tech: The ARMs race, Commander Data and Larry's evil empire
And... Chromebook: An outstanding laptop for mum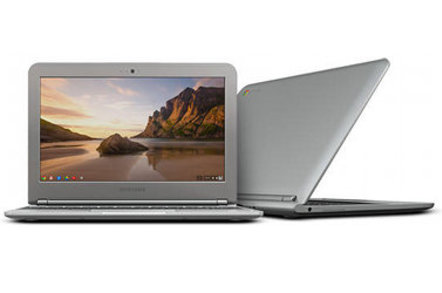 Podcast

It's another enterprise techcast hosted by Greg Knieriemen and Sarah Vela. Greg and Sarah host special guest Mark Twomey (@Storagezilla) from EMC, who brings them the low-down on everything we all want to know about ARMed server chip revolution. They also inspire Trekkie envy by chatting about Brent Spiner, aka Commander Data, and Captain Jean-Luc Picard (Blighty actor Patrick Stewart). Plus: election drama, why you should think before you tweet about Sandy, the great Apple shake-up and more... You don't want to miss this.
This week we cover:
Mark recalls meeting Brent Spiner at VMworld
The overseas view of the American election... and election predictions
Hurricane Sandy... and the worst of Twitter
EMC acquires Silver Tail Systems
Uncle Larry's evil empire and trash talk
AMD to sell ARM-based server chips
The Samsung Chromebook: an outstanding laptop for your mom
Chromebook as a VDI client... or not
Big Apple shakeup: Forstall out, Ives up
Listen with the Reg player below, or download here.
Podcast Subscriber Links
Subscribe through iTunes
Subscribe through Google
Subscribe through Stitcher