Microsoft price hikes start to bite down on EMEA partners
'Reasonable show from all vendors - except the biggest'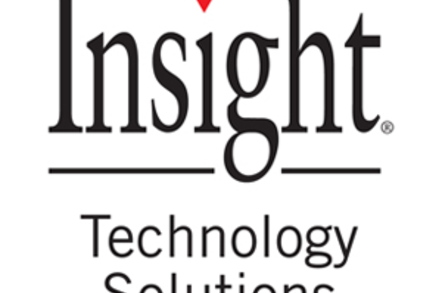 Microsoft's UK price rise at the start of the summer is starting to dampen the financials of partners on this side of the Atlantic, certainly if Insight Enterprise's EMEA results are a metric.
The reseller giant navigated through through a choppy Q3 to report growth in profits despite a slide in sales led by weaker demand for software - well, weaker demand for Redmond's gear anyway.
Globally, sales ebbed by 5 per cent to $1.2bn but operating profits grew 10 per cent to $30.7m and net profits climbed 13 per cent to $19.4m as the segment of higher margin hardware grew.
Back in May, Microsoft revealed plans to align EU pricing to the euro, which forced up the cost of volume licences to British customers - in some instances by more than a quarter.
The rise didn't kick in until 1 July, so Microsoft and its channel partners used the interim to persuade customers to renew agreements early to avoid the price hike, which boosted business for some.
However, the flip side is that there was a lull in sales in the ensuing period, which can be seen in Microsoft's fiscal Q1 figures.
In North America, Insight's turnover fell 5 per cent to $868.8m, with hardware, software and services units dropping 6 per cent, 1 per cent and 10 per cent respectively.
Operating profits in that part of the world were up 15 per cent to $28.3m, while sales and admin expenses dropped 2 per cent to $1.8m.
The small Asia Pacific region grew 2 per cent in constant currency to $36m, and operating profit was $950,000 compared to $599,000 in the same period a year ago.
Closer to home, Insight EMEA's top line was similarly challenged as sales slid 4 per cent to $276.6m, with hardware up 18 per cent in US dollars but software and services down 18 and 1 per cent respectively.
Sales and admin expenses went up 7 per cent on $2.7m due to the acquisition of Inmac earlier this year as well as continued investment in that business. As a result operating profit fell to $1.4m compared to $2.7m last year.
Stuart Fenton, EMEA president of Insight, described the local numbers as "disappointing" but told The Channel it had a "range of initiatives" up its sleeve to bolster numbers.
"There is a big focus to accelerate sales to mid-market clients across the continent and to accelerate the hardware business in Germany and the Netherlands. We've just launched a hardware operation in France".
Fenton added he was "incredibly happy" with the performance of the Inmac operation, saying, "We have continued to invest and reversed the decline in that business. We are seeing increased scale there".
He said the hardware business was healthy in the quarter and reckoned there was a "reasonable performance from all our software vendors except for our largest vendor".
This is Microsoft, though the Insight man would not confirm this. A good proportion of Insight services are related to software, which also explains why those numbers dipped. ®