Cisco stretches UCS uber-control-freak across larger clouds
How's 10,000 nodes grab ya?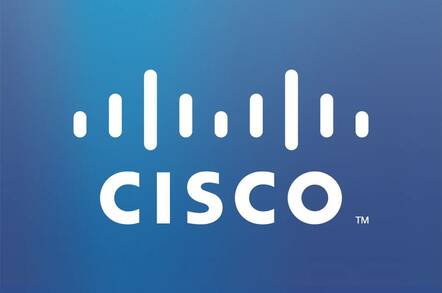 Cisco's software engineers have cooked up an uber-control-freak called UCS Central to manage server profiles, templates, and settings for up to 10,000 rack or blade machines.
You can't sell customers a true cloud if your integrated control freak in your blade-network mashup only spans 160 nodes in a single management domain, and that's been the limit for the UCS Manager tool at the heart of Cisco Systems' "California" blade servers since their announcement three and a half years ago. Thus the need for UCS Central
With the "California" Unified Computing System that debuted in March 2009, UCS Manager was embedded in the variant of the Nexus 5000 switch, called the UCS 6100, that was embedded in the UCS 5100 chassis and that linked out to storage and blades in other chassis through 10 Gigabit Ethernet fabric extenders.
Each chassis has eight half-width blades, and the integrated 10GE switch tops out at 40 ports (there is also a 20-port version), so you can only link 40 of these enclosures together into a single management domain for a maximum of 320 nodes. (Only is a funny concept, with some modular systems only spanning eight enclosures.) Cisco doesn't recommend you have only single links out to each node, so if you double them up, you are limited to 160 nodes in a single domain.
This is not big enough for a lot of customers, Brian Schwarz, director of product management for the UCS line, tells El Reg. And Cisco knows first-hand since its own IT operations are currently managing over 200 unique UCS domains today.
What you want is to have UCS Manager do local stuff and have another controller that spans multiple domains, masking their differences but keeping some of the unique properties that allow for local management for when, say, network links are broken in geographically distributed clouds.
The answer was not to make a 10,000-port switch with fabric extenders, although that would be pretty funny.
Earlier this year, when Cisco launched its initial Xeon E5-based B-Series blade servers and C-Series rack servers, its third generation of UCS servers in fact, the company hinted to El Reg that it was working on something it called Multi-UCS Manager. This product would aggregate multiple UCS Manager domains and allow service profiles for blades and racks to move across those domains as workloads move around a much larger pool of local and perhaps remote machines.
This product, as it turns out, is going to be called UCS Central, and it is coming out concurrent with the new UCS Manager 2.1 update that debuts today.
Schwarz has nothing against UCS Manager, but he thinks that after system admins get a taste of UCS Central, this will be the tool where they will be spending most of their time because it does the same server template and profile building that UCS Manager did on a local level, but across UCS Manager domains.
And here is the interesting bit. Rather than try to rig up some way for UCS Central settings for servers to be automatically replicated and passed down to servers, or UCS Manager settings resynchronized from below and pushed up to UCS Central, Cisco left this last crucial bit of synchronization in the hands of system admins – and did so on purpose. "There are some things that are best done by people, and this is one of them," says Schwarz.
That said, you can take existing UCS Manager server profiles and templates and suck them into UCS Central and then push them out across 10,000 server nodes if you want. Or, if you are starting fresh, you can build everything in UCS Central and only go down into UCS Manager to look at some very precise issue with a network setting or server node when needed.
UCS Central runs inside of an ESXi virtual machine and will be priced based on the number of domains under management, according to Schwarz. The first five domains do not have a license fee. A domain is a single instance of UCS Manager, which typically consists of a pair of fabric interconnects and from 40 to 160 server nodes.
Speaking of UCS Manager, that software is updated to a 2.1 release as well. With this iteration of the California control freak, the management, server, and storage traffic going out to external C-Series rack servers can now all be run over the same single physical wire from the UCS 6200 switch out through the fabric extenders and into virtual interface controllers, or VICs, that are plugged into the PCI-Express slots on the rack machines.
In the B-Series blades, the VICs are implemented in mezzanine cards and all three kinds of traffic have always been run over a single wire. But with the C-Series machines, the management links had to previously be run across a separate link into the machine.
Obviously, this was silly, and clearly Cisco learned the hard way that some workloads (like Hadoop) require rack servers by their very nature because they are basically storage with compute flitting around on top of them.
The point that Cisco wants to make is that a traditional rack server has four network interface cards and host bus adapters and nine cables for Fibre Channel and 10GE links for storage and server traffic plus myriad other links to manage server and virtualization layers, while a C-Series racker has two wires – and only one is needed if you don't want redundant paths from the pair of fabric interconnects. (This is not a good idea, according to Cisco.)
Not needing those adapters and cables can cut down networking costs by 29 per cent per server. And that means Cisco can charge that much more for the UCS iron. (Well, that's probably the theory, anyway.)
The other new feature in UCS Manager 2.1 is called Fibre Channel zoning, which is not a new technology, which does implicit storage configuration on the UCS switch backbone for SAN storage, allowing you to get the benefits of SANs without having to buy SAN switches. "It makes Vblocks and FlexPods nice, tight designs," says Schwarz.
The new UCS Manager supports multi-hop FCoE, and adds a Unified Connect port on the Cisco UCS 6100 fabric interconnect and its software layer to match the NetApp FAS arrays, which can mix FCoE, iSCSI, NFS, and CIFS traffic on a single port.
Both UCS Central and UCS Manager 2.1 will ship before the end of 2012.
Finally, Cisco is also rolling out a 3.1 update of its Intelligent Automation for Cloud tool, a mashup of the self-service portal it got through its acquisition of newScale and the process automation orchestration engine that sat beside the Tidal Enterprise Scheduler.
Cisco has added a bunch of new code to these programs as it mashed them up, and the 3.1 release adds support for network management and provisioning, which came from the LineSider acquisition, so it can span virtual data centers, not just virtual machine clusters.
The tool includes a new infrastructure discovery and resource tracker called CloudSync as well. This latter bit appears to be the Cisco homegrown code. ®
Sponsored: Becoming a Pragmatic Security Leader