Hurricane Sandy stops Apple stock deflating
As channel guru blows hot and cold over Apple store woes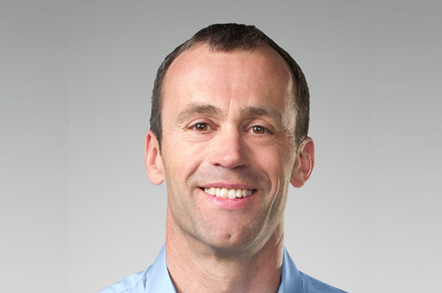 Canalys APAC A woeful week for Apple is probably a good thing for the rest of the tech industry, a top channel guru declared today, even if it doesn't mean a new sense of humility within the Infinite Loop.
Steve Brazier, opening the Canalys Channels Forum in Singapore today, repeated his assertion that Apple currently dominated the tech industry, whether from a market cap or innovation perspective.
But Brazier noted recent mis-steps by the company, from an over-supply of product in the second quarter to an inability to meet demand for the iPhone 5 at launch, or to keep the details of the iPad mini under wraps.
Brazier pointedly noted that the firm had chosen this week to announce the despatching of iOS boss Scott Forstall and Apple Store supremo and former Dixons chief John Browett. Both executions could be seen as a rare admission of failure by the firm, or at least fallibility, by the company, with a consequent knock on effect on its share price.
While the rest of the US was reeling from the effect of Hurricane Sandy barrelling up the US' eastern seaboard, Apple had probably benefited because the storm had shuttered the stock markets and confined quivering stock traders to their basements or attics.
"This in interesting," said Brazier - not the possibility that Apple is now able to control the weather as part of its investor relations strategy - but that Forstall and Browett had been pushed onto their swords barely a year after Steve Jobs died.
Apple CEO Tim Cook faced a "challenge" of dealing with board members who themselves were worth upwards of $500m or even $1bn. It is hard for Cook to say "no" to these guys, Brazier suggested. This was highlighted by the case of Forstall, who, according to the Wall Street Journal, sealed his fate by refusing to apologise for the Apple Maps and Siri fiascoes, on the basis that Jobs never apologised for anything.
As for Browett, whose appointment was only announced in January and who took up his role in April, Brazier said the world is unlikely to ever know exactly what happened. But, he continued, "By any management book, a mistake has been made."
Apple's retail strategy had always been based around "premium premium premium", Brazier observed, but the ex-Dixons man's first move had been to cut costs - a strategy that went down like a ton of bricks with just about everyone and which was quickly reversed.
If nothing else, channel companies could indulge in a little schadenfreude at Cupertino's expense, suggested Brazier. "Apple is not a channel friendly company…but the industry has to work with it. You have to do what they say, which means work very had for little or no money."
"It's good for you for Apple to make some mistakes," he continued. Brazier did not go into detail on what effect, if any, Apple's mis-steps might have on the channel, beyond suggesting it was not healthy for a single firm to so dominate tech.
Who knows, a denting of its own sense of infallibility might even prompt the company to rethink the terms it dictates to the channel. Let's not hold our breath though.
Brazier did not presume to give Apple too much advice, but he noted that there was one "easy" way for it to solve its mapping issue. It could hoover up TomTom for $1bn - something that Forstall or other execs could have funded from their own resources.
However, he continued, this was "not the way they've always done things." ®