Japanese toilet can save penalty kicks
Bring on the Germans...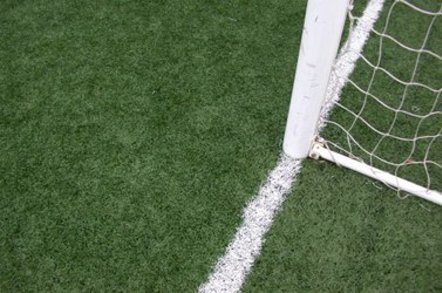 Just when you thought Japan had moved on from its stereotyped image as a nation that creates bizarre, useless technology, it comes up with the Super Great Toilet Keeper (SGTK) – a bespoke toilet designed to save penalties.
The football-mad throne is a bizarre, one-off collaborative project between Japan's leading toilet-maker Toto and a national football pools biz of the same name.
As this impressive YouTube clip shows (embedded below, too), the SGTK can save penalties propelled by professional players at 160km/h.
The technology behind the lithe loo is said to have the following qualities:
The SGTK developed by us can calculate the final destination of the ball in under 0.1 seconds, with an independently developed motion analyser using two high speed 250 frames-per-second cameras. Within 0.1s it then tilts with its ultra high-speed motor and shoots a ball out using Gadget Inc's powerful spring system.
The sight of a keeper/khazi shooting a small ball at high speed out of its bowl is enough to give even the biggest football fans a slight sense of forboding next time they are caught short, but it's still probably more useful than Toto's last effort - the Toilet Motorcycle.
The SGTK is labelled as a "Green Collaboration project", with little else by way of explanation, but then when you've got a WC that can save balls travelling at 160km/h, who needs an explanation?
According to Japan Daily Press, an SGTK will set you back around 600,000 yen (£4,687) – around a thousandth of England goalkeeper Joe Hart's annual salary – and offers probably the best chance of success in a major footballing tournament since 1966. ®
Sponsored: Detecting cyber attacks as a small to medium business