Fifa 13 game review
Kicks balls
Ease off the accelerator…
This new movement creates an appreciable impression of authenticity too. The ball feels its own entity, rather than an object rigidly attached to a player's radius when in possession. You need even more accuracy for passes and free-kicks are just as impossible as before. Even so, I feel far more in control of what I'm doing and less inclined to blame my controller for mistakes made. Give it a month.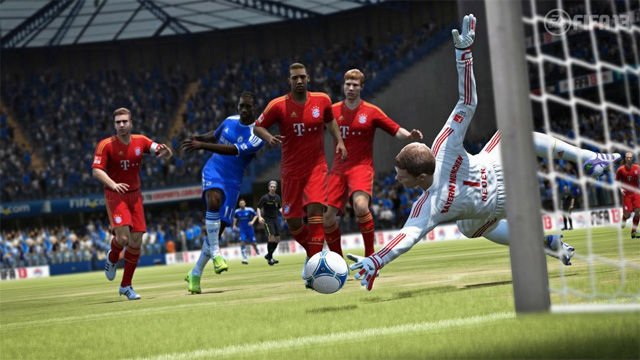 Post tip noted
The logical push to slow things down continues with the game's Tactical Defending, introduced in Fifa 12. This aspect continues to put emphasis on positioning and manual interceptions. Those who wish to pressure and tackle opponents with an secondary AI-controlled player can switch into Legacy Defending in the menu settings for that risky crowd-em-out response. Yet the game plays far better when both sides try to preserve energy and see the match out at a steadier pace. This allows for more skill-play, fun one-on-one situations and some rocket blow-your-eyes-out-the-socket goals.
Commentary, is as harsh as ever with patronising remarks highlighting how crap you are following an error. The addition of various personnel – including waffle from old wide-chops Andy Townsend and sideline injury reports from popular Sky host Geoff Shreeves – makes the whole experience incredibly believable. Some commentary inconsistencies appear and repetition soon creeps in, but the system's overall advancements are admirable. I wish there was a customise commentary option though, recording our own clips to overwrite the ones already there. Time-consuming sure, but potentially hilarious.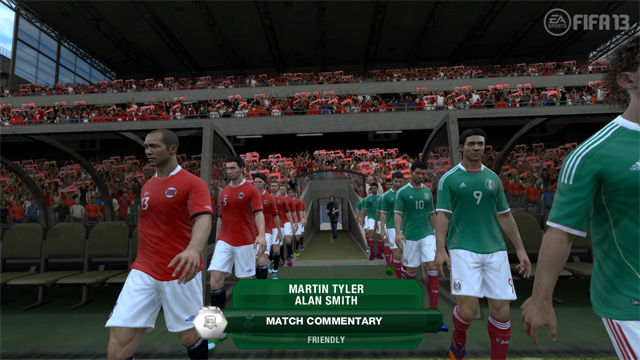 Walk of game
Naturally, someone who has never played a football title before will struggle to compete against ardent Fifa gamers, however, players can tone their skills between games like never before. Instead of simply kicking the ball around while matches load, EA has introduced a collection of skill games aimed at improving one's Fifa talent. It would be nice if controls alternated to Player 2 occasionally, though.
The training games can be accessed from the main menu too, offering a whole new mode in itself. Mastering the higher echelons of these skills is a challenge, to say the least, but you'll certainly become addicted while making it happen.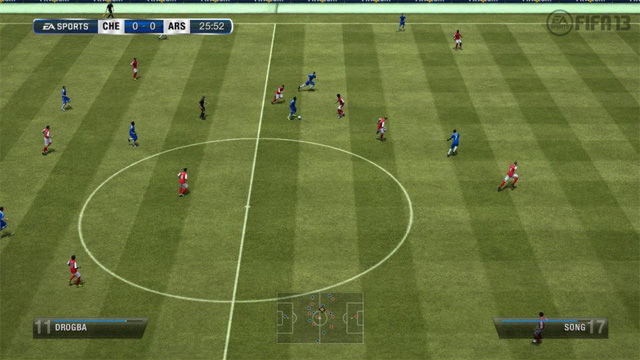 Why aren't you in China already?
Unfortunately, a few annoyances remain while churning through matches. A slow response in team management mode frustrates over the course of a season. Also, the cut scenes that gloss over any in-game loads (with close ups of a particular player), always generate impatient button bashing in an unsuccessful bid to skip. Nevertheless, I'll give the engine a little leeway for the occasional dally, particularly as there really is plenty of content to keep up with.
Sponsored: Detecting cyber attacks as a small to medium business