Imation cutting 20 per cent of workforce amid losses
'Exploring option for CE biz' says CEO Lucas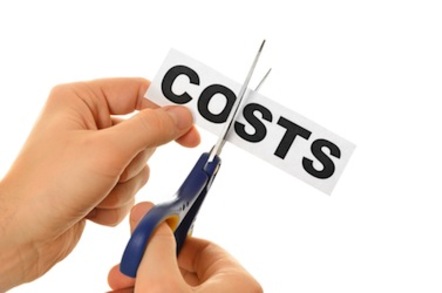 Imation is slashing one fifth of its workforce as part of a cost cutting programme and exploring "strategic options" for its consumer electronics biz.
The troubled maker of tape, disk and optical media has reported yet another quarter of losses - it hasn't posted a profit since the end of 2009 - and needs to take corrective surgery.
For the three months ended 30 September, Imation made an operating loss of $6.5m (£4.05m), albeit lower than the $8.3 losses in Q3 2011, and a net loss of $6.3m compared to a net loss of $14.1m. Sales tumbled to $248.2m (£154.8m) from $308.6m a year ago.
For the nine months to date, turnover is down 15.5 per cent to $800.5m and net losses are $30.5m, down from $3.8m for the same period last year.
"Our revenues came in below our expectations in most product lines and in all regions," said Imation CEO Mark Lucas.
He said the company is unlikely to return to total company growth in the "near term" as its traditional media business is dropping faster than expected "driving the need to accelerate our transformation".
The business is to be split in two - Consumer Storage and Accessories (CSA) and Tiered Storage and Security Solutions (TSS) that sells to private and public sector customers.
During Q3, gross margin was flat at 18.4 per cent but gross margin improvement in TSS was offset by "modest declines" in the traditional storage products.
Lucas said it was "implementing an aggressive cost reduction programme" with the aim of cutting expenses by 25 per cent.
This includes "process improvements globally, product line rationalisation and infrastructure, and will include a reduction of approximately 20 per cent of Imation's global workforce…in 2013," the firm said.
This equates to roughly 216 jobs out of a total of 1080 employees worldwide.
Lucas added: "We are assessing strategic options for our consumer electronic lines in order to focus our attention and resources on data storage and security in all distribution channels."
As previously reported, Imation's share price has slumped from a high of $48.81 at its peak in 2006, and was trading at around $5.321 at the time of writing, down 11.07 per cent. ®
Sponsored: Practical tips for Office 365 tenant-to-tenant migration