Apple retail boss Browett bags $1.74m of shares
First wave of signing bonus - now another $59.2m to come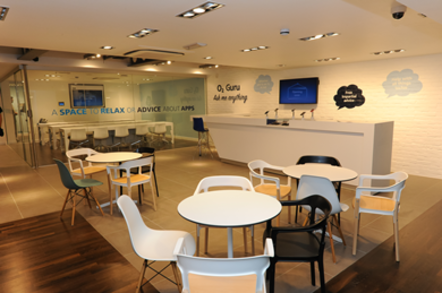 The allure of leading Apple's store strategy, coupled with a generous restricted stock package of 100,000 shares, currently valued at $623 a unit, saw Browett flee the CEO's office at Dixons Retail in January.
In the SEC document, Apple revealed the Brit received 5,000 shares but 2,159 were sold for tax withholding purposes.
He is now due another 95,000 stock units currently valued at $59.2m, but has to remain within the business for five years before he will realise them.
The filing comes several months after Browett decided to chop costs by cutting down on in-store workers.
Sources in the UK claimed Apple put a freeze on new hires in certain outlets and short-term contacts were not to be renewed, that was until Browett was forced to backtrack on the plans.
Apple Store revenues was $4.1bn in its fiscal Q3 ended 30 June, up 17 per cent year-on-year. It did not reveal store profits.
In a Q3 results call with analysts, Apple CFO Peter Oppenheimer, said sales were driven by iPad and iPhone sales though Mac shipments dipped by 23,000 units to 768,000.
Apple opened a total of nine stores in the quarter, taking the total to 372 shiny minimalist shops (123 outside of the US).
Apple said that with an average of 367 stores opened in the period, average sales per store were $11.1m up from $10.8m a year earlier.
Some 17,000 punters walked through the hallowed doors of each store per week, a total of 83 million visitors in the quarter compared to 74 million a year earlier.
So clearly Browatt saw an opportunity to pursue higher profits at the expense of customer service - sounds very familiar to the strategy employed by a certain high street retailer in Blighty. ®
Sponsored: Minds Mastering Machines - Call for papers now open