BBC's Incurious George vows to 'calibrate systems' after Savile affair
Strangely uninquisitive 'for a journalist'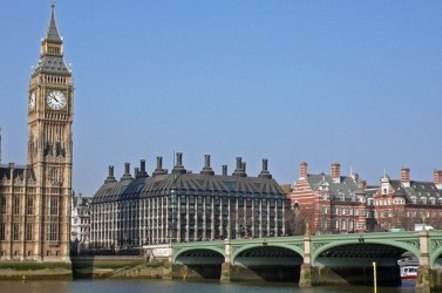 The BBC's new director general provoked derision from MPs today after spending most of two hours explaining why he had failed to follow up information, as well as having to answer questions about BBC decisions. Entwistle came across a polite man, but no leader, and the picture of the BBC that emerged was more surreally bureaucratic and inert than a TwentyTwelve-style parody.
George Entwistle was appearing before the Culture, Media and Sport select committee in a one-off evidence session on 'the Jimmy Savile case'. Select Committees often flunk it with grandstanding, or more often, failing to ask follow-up questions. The grilling today was persistent and on-topic.
An outsider may have been able to breeze through by expressing dismay and promising to investigate. However Entwistle has been at the BBC for 23 years and became the chief executive last month, ran BBC TV (or 'Vision', in BBC-speak) and spent most of his 14 years at Newsnight or Panorama, the corporation's two flagship TV news programmes.
The session started badly and didn't improve. Entwistle told the committee he hadn't been briefed on how many sexual abuse cases are reported at the Corporation, and explained why he failed to act on several pieces of information he received, saying that he did not wish to interfere with internal BBC processes. This was plausible up to a point, but as a blanket excuse, was ill-advised. Ninety minutes into the session, this was causing mockery from his interrogators. MP Philip Davies said this showed a "lack of curiosity... for a journalist".
Incurious George.
Entwistle confirmed that he had been told of the Newsnight investigation into Savile as head of TV, but had not enquired further. He also confirmed that he had been told this month that Newsnight editor Peter Rippon's subsequent explanation of the cancellation of the Savile investigation was inaccurate, and had not made further enquiries.
More damagingly perhaps, Entwistle told MPs he saw nothing wrong with last night's Panorama about Savile - which we now know, withheld important corroborative information from the viewer. As a consequence, attention was deflected from the current management onto past crimes, and from senior management onto Rippon, who began to look like a convenient fall guy. Another Panorama into why this Panorama failed to give us the true picture is a possibility.
On being warned informally on 2 December that Newsnight's investigation into abuse by Savile may have consequences for the BBC's Christmas schedule, Entwistle had failed to enquire, or ask others to enquire. He explained this inactivity was the desire to allow programme-makers to remain free from interference.
"So, 'Thanks Helen what are you looking at' would have been interpreted as interfering?" asked one MP.
"Perhaps I was being over-sensitive," Entwistle replied.
The level of bureaucratic dysfunction was also glimpsed.
"Our systems need to be more carefully calibrated," said the director general at one point. He also promised "an amendment to our guidelines".
In a classically dysfunctional bureaucracy, nobody takes personal responsibility, and the machinery of administration itself substitutes for individual moral judgments. New task forces are created, new procedural rules are drawn up, and the 'chain of command' is invoked. Entwistle deployed all three numerous times.
Few characters emerge from this with any credit. One is Louis Theroux, who did what no news and current affairs reporter or manager had been able to do, by confronting Savile with the allegations while he was still alive.
Newsnight producer Meirion Jones and reporter Liz Mackean, who both worked on the canceled Savile film, both deserve enormous credit. It took no little courage to leak internal evidence this month that embarrassed their superiors.
Some credit should also go to the Corporation for belatedly airing the accusations in a Panorama, but not as much as it would have liked. It made for disturbing and enthralling TV - and the belated self-criticism might have helped to restore the BBC's reputation. But the film became a symptom of the problem it was describing. The inference ensured blame was deflected from the management: the Best Bits were Censored. ®
Sponsored: Webcast: Build the next generation of your business in the public cloud