Chinese gaming giant NetEase opens pig farm
Diversification plan adds porkers to gamers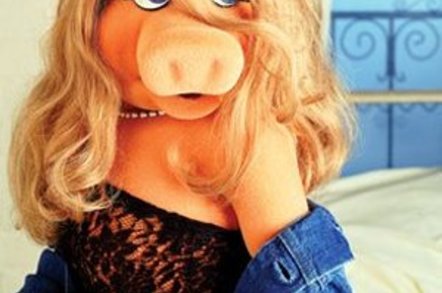 Chinese online gaming giant NetEase has made a surprise move into the commercial pig-rearing business.
The firm, which runs the hugely popular 163.com web portal, announced revenues of two billion yuan (£199m) in the second quarter from its massively multiplayer online games and other services.
Now founder William Ding, who recently made it onto Forbes' China Rich List with a personal fortune of nearly $3bn, has decided to diversify his investments by entering an industry that is better insulated from user whims and government interventions.
NetEase marketing bod Lin Huasong told the Southern Daily (via TechInAsia) that although the firm's 1,200 acre pig farm is currently under construction, breeding of the delicious critters in other locations with a view to relocating them to the bacon factory once it is complete.
A closed beta has already been scoffed successfully conducted by an internal committee usually responsible for food at NetEase canteens, but porcophiles will have to wait at least another year to tuck in, when the second iteration generation of animals are raised on the farm proper.
The project certainly doesn't appear to be a passing fad. NetEase Agriculture Division deputy GM Zhou Jiong told the Southern Daily that the gaming giant has spent two million yuan (£199,000) alone on laying a road around the farm.
All of which makes El Reg wonder if other tech companies could soon be following suit in an attempt to crack the China market by stealth.
If this trend takes off, calling Google 'The Chocolate Factory' might one day be accurate. ®