Google adds 25 million grey building 'footprints' to Maps
Ideal for the rooftop chase Parkour enthusiast
Google has added 25 million building footprints to its Maps product, giving extra detail to maps of key American cities.
Maps that once just showed a road now show the outlines of individual buildings next to that road. And not just big buildings - all the buildings, down to standard residential properties, along with height data about the building.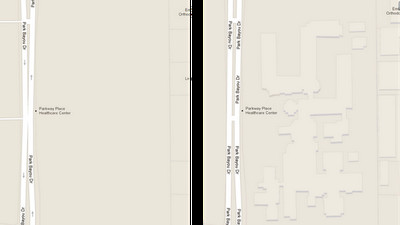 Google Maps before the footprints were added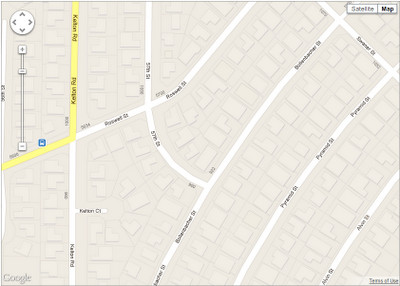 Google Maps after building footprints were added
The big increase in data detail comes from aerial photography, Google explains in the Maps blogpost announcing the change. Feeding aerial photos into an algorithm, its engineers used computer vision techniques to render shapes of the building, adding a wealth of information to its maps.
Users can add their own building footprints with the community map-maker tool, available in the States. Google suggests you only use this to add footprint information for business buildings. It will also allow you to assign a business name to an existing building.
It's a good time for the Chocolate Factory to ramp up Maps. Google is obviously keen to put the pressure on Apple, which recently booted Google's cartography out of the iPhone with iOS6.
Improved areas include Houston, Los Angeles, Chicago, Miami and the San Francisco Bay Area. ®