Cisco: Listen up, partners – we need to close the skills gap
Partner Sales Academy hit US in July, tours Europe next year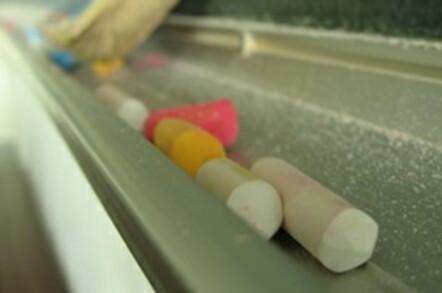 Cisco is piloting a graduate sales training scheme for channel partners stateside ahead of an expected launch in Europe next year.
For the last decade Cisco has run an internal Cisco Sales Associate programme but given the perennial skills gap that usually exists somewhere in the channel it is trialling a partner version.
The inaugural Cisco Partner Sales Academy (CPSA) scheme took 21 participants from 10 channel firms in July this year in the US, following the same 12 month process as its Sales Associates.
This includes a recruiting process, hiring profile requirements, curriculum, tests, certificate and on-the-job experience. For the first 13 weeks they train alongside the sales associates.
Speaking at the Canalyst Channel Forum in Barcelona, Milo Schacher, veep of the Cisco partner org in the EMEA region, said the scheme provides hands-on training to help resellers develop and retain skilled graduates.
"The partners pay [for the training]. We need to figure out the right price point, but haven't done that calculation yet. However it will certainly be more efficient than if the partners had to invest on their own," he told The Channel.
The scheme in the US and the one coming to Europe develops Partner Associates Sales Representatives (P-ASRs) and Partner Associates Sales Engineers (P-ASEs).
"We'll bring it to Europe so partners can sponsor people onto the programme," he said, adding early plans suggest the first scheme will be run out of Amsterdam Uni but will spread to the UK.
Schacher said it was assessing demand for the scheme among its partner base but said a Euro version would potentially tie in with Cisco's specialisations. ®
Sponsored: How to Process, Wrangle, Analyze and Visualize your Data with Three Complementary Tools