OCZ's SEC filing fail gives stockholders the fear
Even we don't understand our customer incentive scheme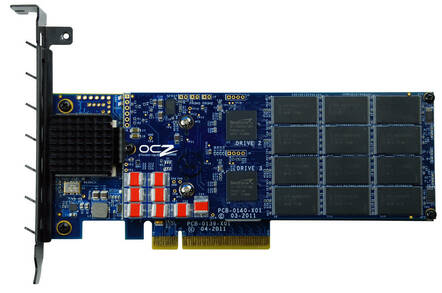 OCZ has announced that it won't be able to file its quarterly report with the SEC on time, leading to doubts about its cash position.
The struggling SSD and PCIe flash card vendor appears perhaps to have loosed off a shot or two into the vicinity of its foot by expanding too fast, failing to secure reliable NAND chip supplies, and reportedly mishandling its relationship with Seagate during rumoured acquisition talks, which collectively led to the ousting of CEO Ryan Petersen.
Under brand new CEO Ralph Schmitt, OCZ has disclosed it still cannot file its 10-Q quarterly report to the SEC:
It was unable to file its Form 10-Q for the second quarter of fiscal year 2013 (Q2'13), which ended on August 31, 2012, on time as the Company's financial statements are still under review. … While we are hopeful that the review will be completed in the near future, we cannot currently estimate the exact date. Thus we are also unable to estimate the filing date of the Form 10-Q.
The complicating factor is a set of customer incentive programmes, the cost of which are still unknown.
This 10-Q filing failing has increased doubts about the start-up's cash position, and investors have headed for the hills, dumping shares. They are now trading at $1.44, down from $3.275 on 9 October when the crisis broke, losing more than half their value, 56 per cent if you want to be picky, and taking the company's value below $100m.
In July they were trading at a peak of $7.08, making the company's market capitalisation five times lower now than it was back then and stockholders unhappy, to say the least.
Lawyers, feeding on the concerns of enraged stockholders, are circling like sharks as they scent a class-action feeding frenzy in the making. ®