Earth-sized planet found at Alpha Centauri B
'Scorched rock' is just 4.37 light years away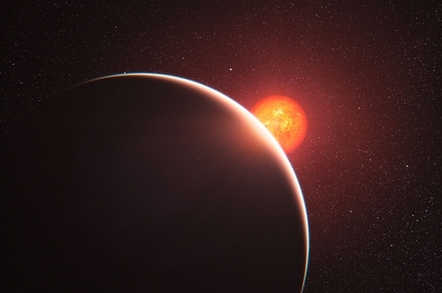 Astronomers have spotted an Earth-sized exoplanet in orbit around Alpha Centauri B.
At just 4.37 light years away, the stars of the Centaurus constellation are Earth's nearest neighbours. That makes the discovery of an Earth-sized exoplanet rather exciting.
Sadly, the planet is even closer to its star than Mercury is to Sol, leading Nature to describe it as "a scorched and barren rock".
But it's not all bad news, as the exoplanet is the smallest yet spotted. Nature therefore decrees the discovery "… a triumph for a venerable planet-finding technique that monitors a star for a subtle back-and-forth 'wobble' in its motion as seen from Earth, caused by the gravitational tug of an orbiting body."
That means even though humanity currently lacks decent space-based planet-spotting kit, we're at least getting better at finding orbiting lumps of rock and/or gas.
The find is one of many new planets spotted this year, increasing general enthusiasm for the notion that the universe is filled with potential new homes. That still leaves humanity the task of figuring out how to get there with something other than a nuclear-powered, laser-armed tank that has a top speed of 150m metres an hour. ®