Successful launch readies Galileo satellites for test
Positioning satellite constellation takes shape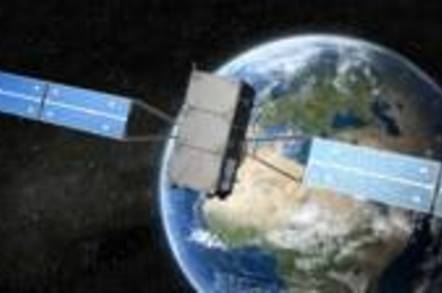 The European Space Agency's Galileo satellite positioning system is soon to enter its "service validation phase", following the successful launch of the third and fourth satellites in the system.
The two satellites were hoisted to their orbit at around 22,300 km by a Soyuz ST-B launcher operated by Arianspace.
With four satellites in place, Galileo will now be able to begin testing the performance of the positioning system. If the system passes the validation tests, the ESA will go ahead with the launch of the rest of its planned constellation of 30 satellites.
If all goes as planned, Europeans will get first access to the service by the end of 2014 when 18 satellites are in place.
Once initial checks are complete, the satellites will be passed over to the Galileo control teams based in Germany (Oberpfaffenhofen) and Italy (Fucino) to be commissioned.
Galileo is designed to offer one-meter accuracy, compared to the three-to-eight meter accuracy of the US GPS. That accuracy is based on hydrogen-maser atomic clocks.
The 700-kg satellites were built by a consortium of Astrium and Thales Alenia Space (TAS). TAS developed the satellite's chassis – including on-board propulsion and solar power systems – while Astrium handled the system integration of the payload components.
Future Galileo satellites are being built by Germany's OHB-System in Bremen, which will be responsible for the platforms, and Surrey Satellite Technology, which is handling the payloads. ®