Tintri's VDI flash disk mix: The kit that booted 1,000 virtual desktops
Legion of clones spawned in just 9 seconds each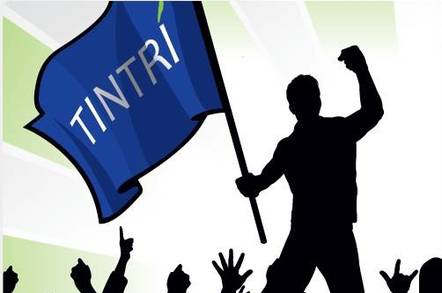 VMWorld Barcelona Tintri and VMware showed the virtualisation players how it's done at VMWorld today when they tested a Tintri hybrid storage array booting 1,000 virtual desktops in two-and-a-half hours – nine seconds per desktop.
Tintri hybrid flash and disk drive arrays are purpose-designed to support virtual server operations.
The test set up used a Dell R610 ESXi management server, four Dell R720 ESXi hosts for virtual desktops, host, each with two Xeon E5-2690 processors, Windows 7 64bit images, VMware VIEW, Dell Force 10 switches, a Tintri T540 data store, and VMware VIEW Planner v2.1.
One thousand linked clones were fully deployed in 2.5 hours, 150 minutes, meaning 9 seconds per clone.
Speaking at VMWorld Barcelona, Tintri marketing veep Geoff Stedman said the all-in system cost came in at under $200/virtual desktop – he reckons that's a new baseline. Tintri CEO Kieran Harty said that the users got performance on their virtual desktops equivalent to that of an all-flash notebook, like a MacBook Air; superior to the average performance of a disk-driven PC.
Stedman added: "We're achieving the performance of an all-flash array at one third of the price." The first VM user was logged in eight minutes after the T540 was wheeled into the test lab.
Stedman said Tintri now had around 150 customers, and that two of them had more than 900 VMs supported and several are at the 500+ VM level: "So utilisation is going up."
All-flash array start-ups Whiptail and Violin have revealed their systems can support thousands of virtual desktops. The VDI storage support game is moving to a performance and cost game. The big questions are: how many VMs can a storage box support; how fast can it boot them; how fast can they be once started; and what's the cost per desktop?
Tintri must be hoping its flash + disk combination provides an unbeatable price/performance advantage. ®