HP's PC boss caught napping by Lenovo raid
Printer accessories don't keep Cador awake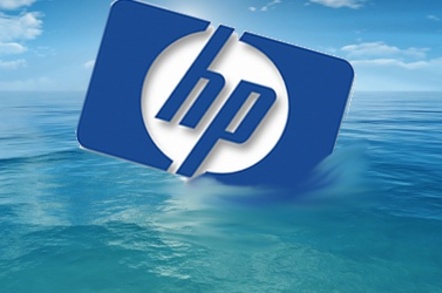 Channel Forum HP knew Lenovo was coming up quickly from behind, but its EMEA PC chief clearly thought HP had a little more breathing space at the top of the PC market.
Last night Gartner crowned Lenovo as the world's largest box-shifter into the channel during Q3, capturing 15.7 per cent of global sales-in to distributors and retailers compared to HP's 15.5 per cent.
As is usual with such proceedings, analyst IDC had a different viewpoint – casting HP as the market leader with 15.9 per cent and ranking Lenovo at 15.7 per cent.
Whichever beancounter you believe, one thing is certain: HP had another bad quarter, with both analysts estimating PC sales declines of 16.4 per cent.
This slip was not factored into HP's expansion blueprint.
On Tuesday night at the Canalys Channel Forum 2012 in Barcelona, Eric Cador, EMEA senior veep for the Printing and Personal Group, told The Channel that HP had no cause for concern.
Asked if Lenovo would seize the PC crown this quarter, he said: "They Lenovo] won't become number one in Q3 or Q4.
"They are growing for sure... Does it wake me up every night? No. Would I like it [if they became number one]? No. It is important to protect revenues and profitable growth.
"We are not going after market share for the sake of market share but will defend our market position as hard as we can."
The strategy, in the short term at least, may change on that front now as HP looks to regain the top spot.
Earlier this week Cador said a lack of innovation had stifled growth in the last five years.
But he told The Channel this would change with Windows 8 which "enables cool devices" - clearly a reference to ultrabooks and not tabs, where HP's portfolio is still lacking, albeit for the time being.
"Windows 8 will give backwards compatibility on a modern platform, its the bridge between legacy access and modern designs and interface," he said.
Things started looking rocky for HP's PC biz in the summer of 2011 when you know who, former CEO Leo Apotheker - The Apo-wrecker - unsettled the hardware giant by casting doubt over its future ownership of the PC unit.
There was an immediate backlash seen in the channel as some customers turned off the 'buy HP' button, and it has worked ever since to convince partners and customers it is a sure bet.
But the merger of the HP's PC and printer units also served to unsettle some of the staff internally, at a time when Lenovo was gunning for top spot, something it appears to have achieved well before its own forecasts.
It should also be noted, however, that Lenovo has got its act together in the channel; it now has a burgeoning retail footprint and most importantly has over 30 per cent share of the China PC market.
All eyes will be on HP in the final three months of the year to see if it can wrestle back the PC crown. ®
Sponsored: How to get more from MicroStrategy by optimising your data stack